Opposition Figure Highlights Bahraini Uprising's Achievements
TEHRAN (Tasnim) - Sheikh Abdullah Saleh, a top Bahraini opposition figure, clarified what advantages the Bahraini uprising has gained over the past three years.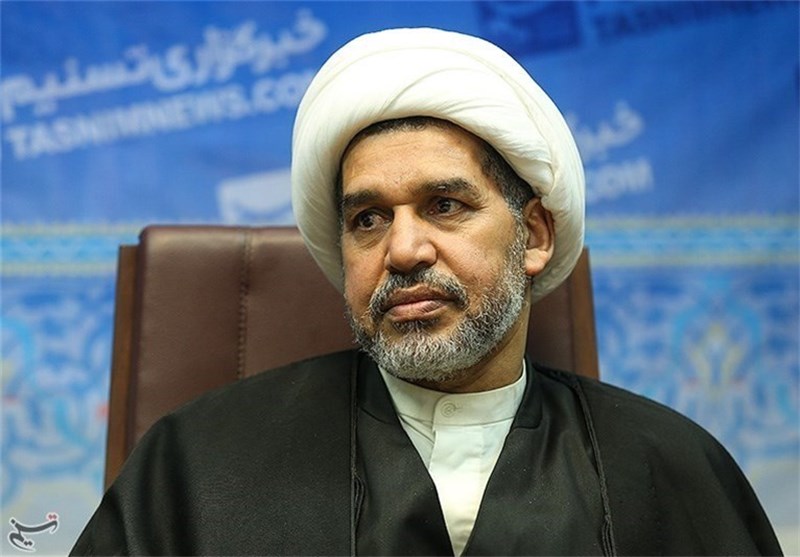 Speaking to the Tasnim News Agency, Saleh, the under secretary general of Bahrain's Islamic Action Society (Al Amal), said the main feature of the popular uprising that broke out against the Al Khalifa regime in 2011 is its "unbeatable nature", meaning the anti-regime moves continue unabated.
He said the ruling monarchy in Bahrain has resorted to various methods to quell the uprising, such as suppression, intimidation, internment or denying the citizens their job.
However, Saleh added, the February 14 Revolution (the 2011 uprising) continues to move ahead firmly and strongly.
He said another achievement brought by the uprising has been the widespread belief that the despotic regime of Al Khalifa is on the verge of collapse.
And the third advantage of the uprising has been the increasing sense of unity among the different opposition groups, Saleh explained.
The regime sought to create a rift among the Bahraini political activists, but the whole revolutionary streams and the opposition groups have been further united nevertheless, he added.
Saleh then expressed the hope that this year would mark an end to the corrupt regime of Al Khalifa.
An uprising broke out in Bahrain in mid-February 2011. The protesters initially called for political reforms and a constitutional monarchy, but the regime's heavy-handed crackdown on them soon prompted an outright call for the ouster of Al Khalifa regime.
And now on the third anniversary of the Bahrain uprising, police have used tear gas in a number of villages outside the capital Manama across the small island nation as the security forces moved in to disperse gatherings.
In some districts protesters have been setting barricades of burning tires to prevent police from moving in. Protesters were chanting "Down with Hamad", referring to the king and "Only to Allah we kneel."
At least 29 people have been arrested during the clashes.