AEOI Chief Asks World Powers to Respect Iran's Nuclear Rights
TEHRAN (Tasnim) – Head of Atomic Energy Organization of Iran (AEOI) Ali Akbar Salehi said world powers should recognize Iran's right to use nuclear energy for peaceful purposes, adding that resolution of disputes over Iran's nuclear program will strengthen the Non-Proliferation Treaty.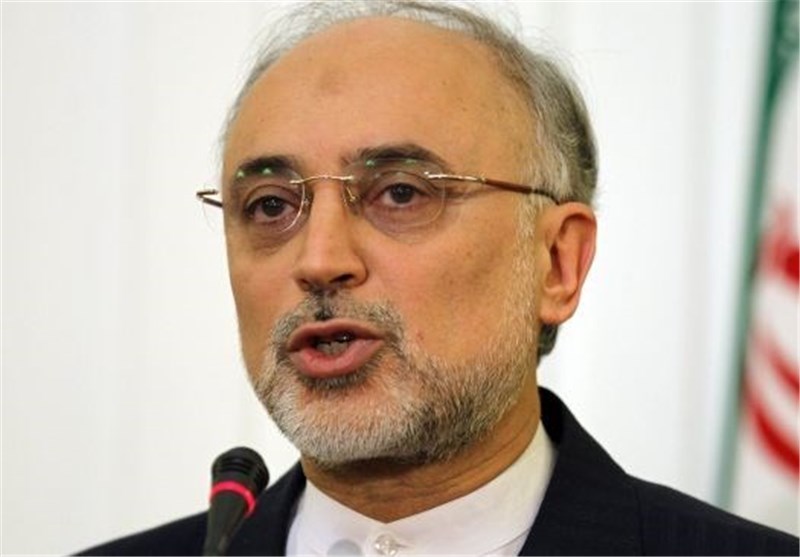 Salehi, who was speaking in a ceremony in Tehran on Saturday, said in addition to the improvement of the global economic situation, the resolution of issues related to the Iran's peaceful nuclear program can bolster the nuclear Non-Proliferation Treaty (NPT).
World powers' effective cooperation with Iran can alleviate the adverse global economic conditions, the former Iranian foreign minister stated.
His remarks came as Iran and the Group 5+1 (the five permanent UN Security Council members plus Germany) are set to hold a fresh round of negotiations on Tehran's peaceful nuclear program in the Austrian capital on February 18.
On November 24, 2013, Iran and the Group 5+1 (also known as P5+1 or E3+3) signed an interim deal on Iran's nuclear case, which stipulates that over the course of six months, the parties will draw up a comprehensive nuclear deal which will lead to a lifting of the whole sanctions on Iran.
Iranian Foreign Minister Mohammad Javad Zarif said last night that "an agenda for the negotiations" will be one of the subjects that will be mooed in the very first session.
"The procedure to follow up on the issue will be another topic of the first session, and also the frameworks which we believe are necessary for constructive negotiations," he added.
The minister went on to say that Tehran is determined to enter the new round of talks "with respect to the Iranian nation's rights and interests."
Based on the Geneva interim deal, which has come into effect since January 20, the world powers agreed to suspend some non-essential sanctions and to impose no new nuclear-related bans in return for Tehran's decision to suspend its 20% enrichment for a period of six months.