'Hijacked' Ethiopian Plane Lands in Geneva
TEHRAN (Tasnim) - An Ethiopian plane bound for Rome landed at Geneva Airport after a suspected hijacking, a spokesman of the airport said.
February, 17, 2014 - 12:01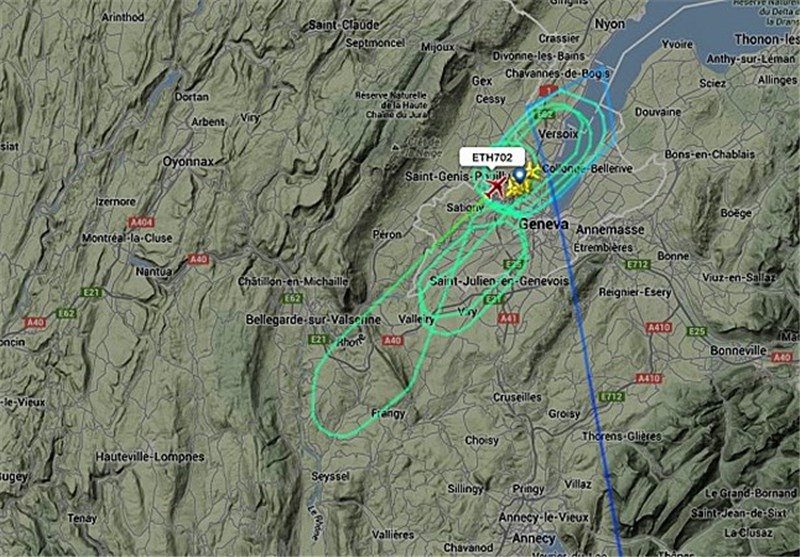 Ethiopian Airlines flight 702 was reportedly denied permission to land and circled over Geneva for several minutes before it landed at the airport, which was closed by authorities.
A spokesman of the airline said all passengers and crew were safe, Reuters reported.
Reports on social media said Ethiopian Airlines flight 702 was flying over Sudan when it started squawking 7500. Squawk 7500 is code indicating a hijacking.