MP Calls on Gov't to Adopt Harsher Stance in Response to US Threats
TEHRAN (Tasnim) - An Iranian lawmaker called on the country's officials to adopt a more explicit stance towards the US anti-Iran rhetoric, saying Tehran should respond to Washington's threatening tone with the same language.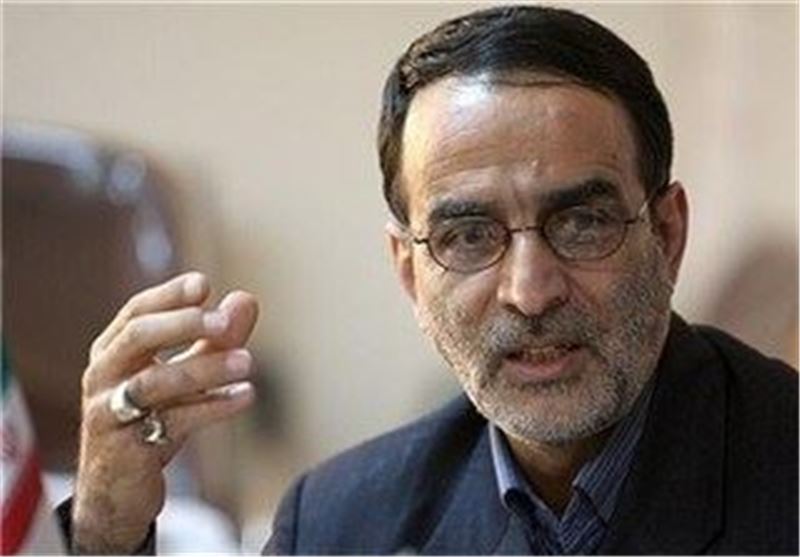 Speaking to the Tasnim News Agency on Monday, Javad Karimi Qodousi dismissed the idea of any compromise with the US, and called on the entire Iranian officials to adopt clear and explicit stances towards the White House's anti-Iran comments.
The Iranian authorities should make threats vis-à-vis threats, he underlined.
He also pointed to President Rouhani's recent remarks in reaction to the US comments on the Islamic Republic, noting that the recommendation that "the Americans have to change their glasses" is not enough to deal with the US threatening language.
President Hassan Rouhani on February 11 reacted to the comments by senior American officials, including US Secretary of State John Kerry, who have in recent weeks time and again repeated the rhetoric of military option still being on the table.
"I express frankly that if some sides have the delusion that a threat against the Iranian nation exists on their table, they will have to change their glasses," Rouhani had replied.
Elsewhere in his remarks, Qodousi stressed that the US officials will continue to raise diverse discussions, other than Iran's peaceful nuclear program, if the Islamic Republic does not oppose Washington's "illegitimate demands".
In relevant remarks, Supreme Leader of the Islamic Revolution Ayatollah Seyed Ali Khamenei had on February 8 placed a great emphasis on the need for safeguarding the fundamental tenets of the Islamic Revolution, and stressed the necessity for explicit and outright support for those principles.
"Tactics and methods of the job can be changed, but the fundamentals and principles should remain firmly in place, and the very same issue is the secret to the country's strength and progress," the Leader stated in an address to a large gathering of the Islamic Republic of Iran Air Force (IRIAF) commanders and personnel at the time.
The Leader also referred to "explicitness in proclaiming the basics and stances" as the secret to the durability of the Islamic Revolution, and added, "One should by no means lose such explicitness and transparency in dealing with the Iranian nation's friends and foes, and the Islamic Republic of Iran's stances should be expressed clearly and explicitly."