Iranian Spokeswoman: Vienna Talks to Merely Outline Frameworks
TEHRAN (Tasnim) - Iranian foreign ministry spokeswoman said the new round of nuclear talks between Tehran and the six world powers in Austria are merely meant to provide a framework for the future negotiations over the Islamic Republic's peaceful nuclear program.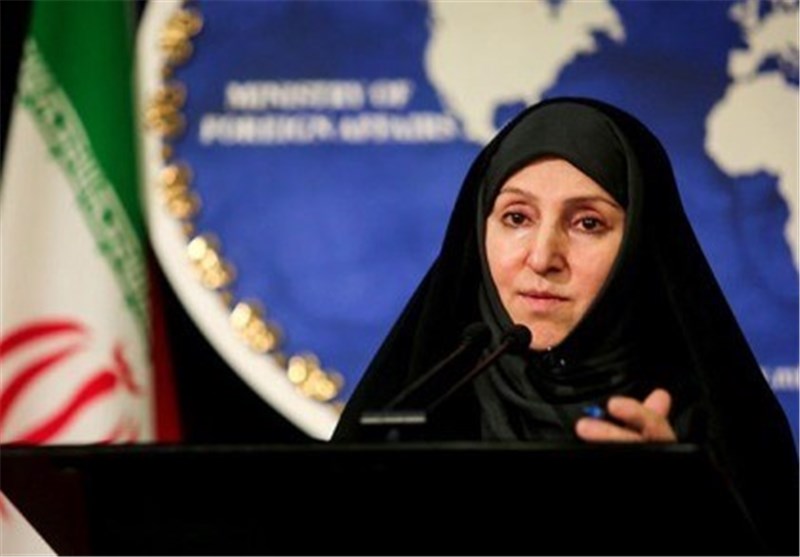 "The nuclear talks between our country and the Group 5+1 in Vienna are to define the frameworks, and we expect no result from this round or the next round," Marziyeh Afkham said in her weekly press conference here in Tehran on Tuesday.
This comes as Iran and the Group 5+1 (the five permanent UN Security Council members plus Germany) are set to begin a fresh round of nuclear negotiations in the Austrian capital on Tuesday.
The Vienna talks follow a previous round of negotiations in the Swiss city of Geneva in November last year, when the two sides signed a six-month deal on Tehran's nuclear program.
The breakthrough deal, which has come into effect since January 20, stipulates that over the course of six months, Iran and the six countries will draw up a comprehensive nuclear deal which will lead to a lifting of the whole sanctions on Iran.
Elsewhere in her comments, Afkham announced that the next round of negotiations will be held sometime in April or May, 2014.
Furthermore, she once again emphasized that no military issue will be mooted in the nuclear talks between Iran and the G5+1 (also known as P5+1 or E3+3).
In the meantime, Iran's foreign minister and the lead negotiator in the nuclear talks, Mohammad Javad Zarif, said on Monday that nobody should expect any agreement following the first round of the fresh negotiations, and added, "We have announced earlier that the talks have entered the first stage of the final step… We are not even going to work on any text in this stage."
"We are going to discuss the topics in this stage, to propose the topics, and to discuss the frameworks and mechanisms to reach the (final) agreement."
As regards the possibility of finalizing an agreed text in the nuclear talks, Zarif stated, "I think it might take one or two more sessions before we can begin with writing (a document) and providing a text."