Iran's President Urges Muslim Unity to Tackle Challenges
TEHRAN (Tasnim) – Iranian President Hassan Rouhani on Tuesday called for Islamic unity in order to confront the challenges facing the Muslim world.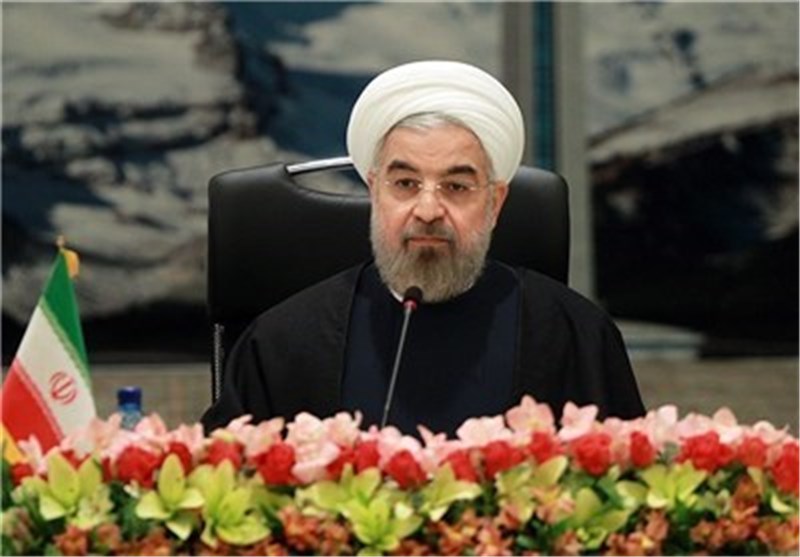 Addressing the opening session of the 9th meeting of the Islamic Inter-Parliamentary Union (IIPU), President Rouhani said that lack of unity and solidarity and distancing from the teachings of Islam's holy prophet (PBUH) have caused the current problems for the Muslim world.
Rouhani referred to the Islamic world's enormous economic wealth and key geopolitical position, and said Muslims deserve a much better position in the world.
The president regretted that Muslims are currently facing major challenges including security and economic crises, lack of social order and the issue of Palestine as well as the political crisis in Syria.
He wondered whether it is acceptable for the Muslim world to see the plight of hundreds of thousands of Syrian people, the troubles facing the Palestinians, the existence of extremism and terrorism in the region, and the spread of Islamophobia in the world.
"Have we forgotten that the occupying regime (of Israel) benefits most from the continuation of these crises?" he queried.
He then called on Muslim nations to remain united to counter the unprecedented threats that they face.
Elsewhere, President Rouhani referred to the IIPU conference as an opportunity for exchanging ideas, having mutual understanding, becoming familiar with Muslim world issues, making decisions and moving towards a world which is more moderate, more developed and safer for all Muslims.
He hoped that the meetings and discussions of the conference will pave the way for more understanding and cooperation between the Islamic Republic of Iran and all other Muslim countries.
Parliamentary delegations from more than 40 countries are attending the ninth IIPU conference, which was officially launched in a ceremony on Tuesday.
The IIPU was established in 1999 based on an initiative by Iran. It seeks to strengthen the parliamentary cooperation among the Islamic countries in order to solve the challenges facing the Islamic world.