Libyan TV Station Attacked for Second Time in Week
TEHRAN (Tasnim) - Gunmen fired rocket-propelled grenades at the Tripoli headquarters of private television channel Alassema on Tuesday without causing any casualties, a station official said, in the second such attack in a week.
February, 18, 2014 - 18:55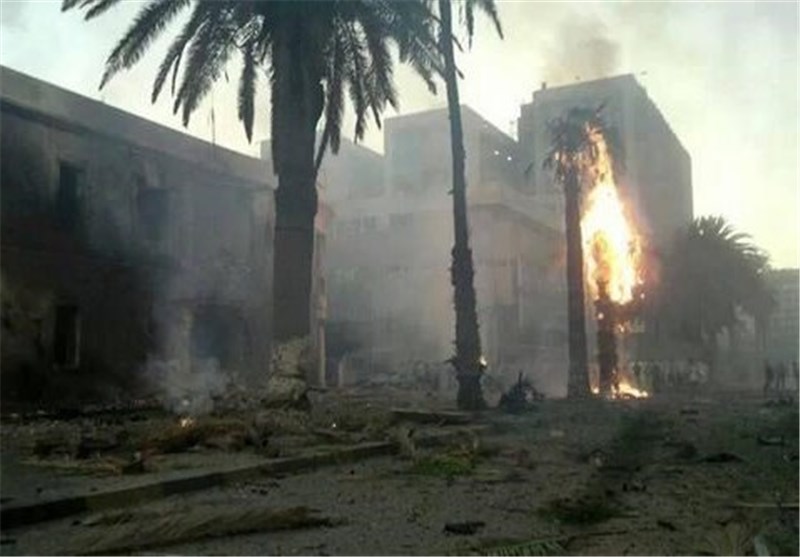 The station's director Atef al-Ghanmi said attackers in a building across the street from Alassema fired the RPGs, damaging the channel's headquarters.
Guards opened fire at the group, forcing them to flee, he added.
The attack is the latest in a string targeting media outlets in Libya, where private networks and newspapers have sprung up in the aftermath of the 2011 uprising that ousted and killed dictator Muammar Gaddafi.
It came a day after Libyans marked the third anniversary of the uprising in the north African nation, which has been plagued by political tensions and violence, AFP reported.
Much of the unrest has been blamed on militants repressed by the Gaddafi regime and ex-rebels who helped topple the strongman, but now defy Libya's interim rulers as they struggle to restore law and order.
Ghanmi said no one was hurt in the attack, the second since last Wednesday, when three RPGs slammed into the headquarters of Alassema, wounding a guard.