Muslim Countries Urged to Do More for Palestine
TEHRAN (Tasnim) – Chairman of the Palestinian National Council (PNA) Salim Zanoun on Tuesday called on Muslim countries to make more endeavors in support of Palestine.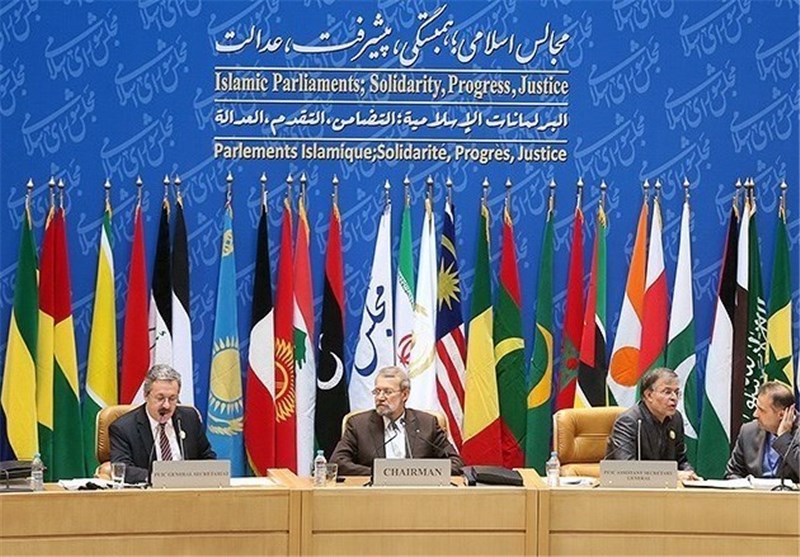 Addressing the ninth Islamic Inter-Parliamentary Union (IIPU) conference here in Tehran, Zanoun said the Palestinian authority and nation hope that the conference would make practical decisions in support of Palestine.
He also hoped that efforts would continue to boost solidarity between the Palestinian group Hamas and the Palestinian Authority.
Elsewhere in his address, Zanoun stressed that Iran plays a pivotal role in upholding regional and international security.
He further called for the sanctions against the Islamic Republic of Iran to be lifted.
The ninth IIPU conference was officially launched in a ceremony here in Tehran on Tuesday morning. Iran's President Hassan Rouhani was the keynote speaker at the ceremony.
Parliamentary delegations from more than 40 countries are attending the international meeting.
The IIPU was established in 1999 based on an initiative by Iran. It seeks to strengthen the parliamentary cooperation among the Islamic countries in order to solve the challenges facing the Islamic world.