DM Describes Iran's Response to Possible Aggression "Crushing"
February, 18, 2014 - 19:42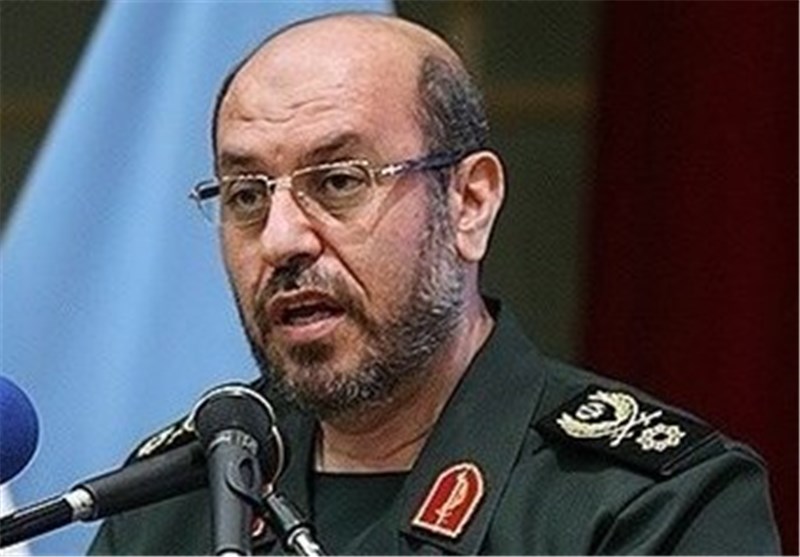 TEHRAN (Tasnim) – Iranian Defense Minister Brigadier General Hossein Dehqan on Tuesday said the country's response to any aggression would be so crushing that the enemy would regret it.
Speaking to reporters on the sidelines of a conference in Tehran, General Dehqan stressed the need for the Iranian Armed Forces' full preparedness to respond to any crazy move by the enemies.
He underscored that the Armed Forces will play their role against any kind of threat posed by any interferer or aggressor.
Dehqan's remarks came in reaction to US government's war-mongering rhetoric against Iran.
Senior US administration officials, including Secretary of State John Kerry, have insisted that the military option against Tehran is still on the table.
In an interview on January 23, Kerry said that if Iran resumes uranium enrichment beyond the five-percent level, "then the military option that is available to the United States is ready and prepared to do what it would have to do."
Several senior Iranian officials have slammed the belligerent rhetoric.
Earlier on Tuesday, Commander of the Islamic Revolution Guards Corps (IRGC) Major General Mohammad Ali Jafari stressed that if Iran comes under attack, it will threaten the enemy from within.
Jafari stated that the military option considered by the enemy against Iran is the plan to launch missile and air raids on sensitive and nuclear sites in Iran.
"But" Jafari said "they (enemies) know well that, (in case of an attack) we will not let go of them but will threaten them from within."