Iran Condemns Terrorist Blasts in Baghdad
TEHRAN (Tasnim) – The Iranian Foreign Ministry on Tuesday strongly condemned the latest bomb attacks in Iraq that have left scores of people dead and wounded.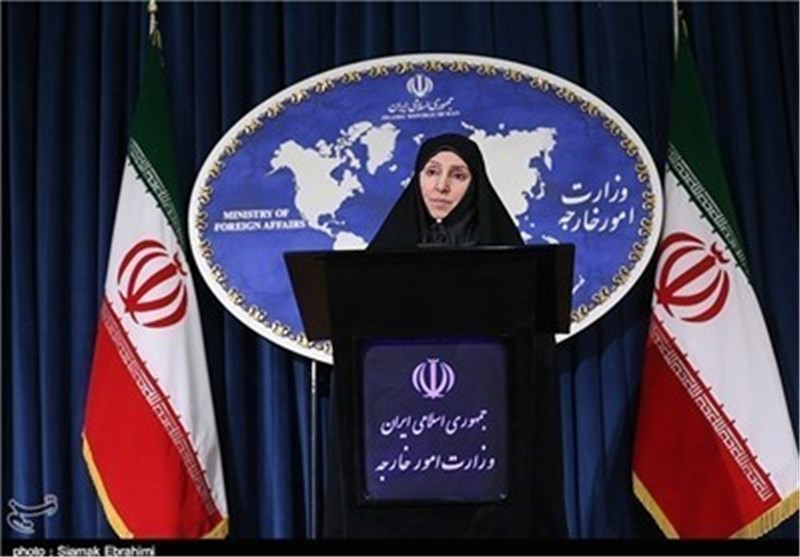 In a statement, Iran's Foreign Ministry Spokeswoman Marziyeh Afkham strongly condemned the blasts and extended condolences to the Iraqi nation and government over the death of innocent individuals.
Some 50 people have been killed on Monday evening and Tuesday morning by a series of car bomb explosions in the Iraqi capital and the southern city of Hillah.
One of the bombs ripped through a bus station in the capital's western neighborhood of Baiyaa and another went off in a commercial area in the affluent district of Karrada.
But the deadliest attacks occurred in and around the mainly Shiite city of Hillah, where 35 people were killed in seven car bomb explosions inside the city itself and the nearby towns of Haswa, Mahaweel and Mussayab.
"Without a doubt, by committing such inhumane and barbaric acts, terrorists and their supporters are seeking to take revenge on the Iraqi government and nation and destroy the country's democratic process and national interests," Afkham underlined in the statement.
"They (those behind these terrorists' attacks) are attempting to incite sectarian strife and provoke people in a bid to throw Iraq into internal and sectarian clashes," she added.
The spokeswoman further reiterated Tehran's support for the Iraqi government and nation, and stressed the need for dialogue among Iraqi groups in order for enhancing national unity and creating a national front to fight terrorism.
In recent months, Iraq has been experiencing a resurgence of violence to levels not seen since the worst of the country's sectarian conflict began to subside in 2007.