Embassy: Staffs in Iran's Cultural Center in Beirut Safe, Healthy
TEHRAN (Tasnim) - Iranian Embassy in Beirut announced Wednesday that the entire personnel of the Iranian Cultural Center, near which the strong deadly explosion occurred earlier today, are in good health.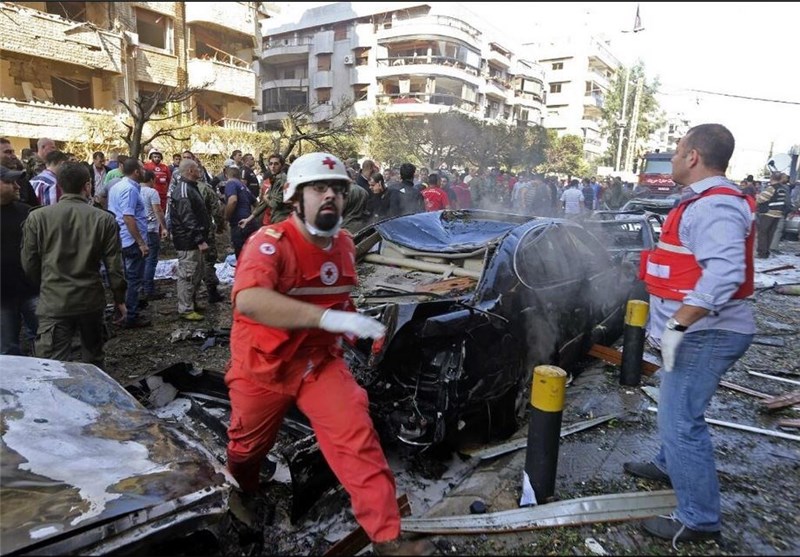 A large explosion near an Iranian cultural center in the southern suburbs of Beirut killed at least four people and wounded 19, security sources said.
In a statement on Wednesday, the Iranian Embassy said all staffs of the center are healthy.
That is while the Lebanese sources announced earlier today that Lebanese security forces have discovered a second bomb which was planted near a kindergarten in Beirut's Beir Hassan region.
The Lebanese Army is defusing the bomb, a report by the Lebanese TV said.
The Lebanese media have also reported that a suspect has been arrested in Beir Hassan by the Lebanese Army's intelligence units.
Meantime, local media reports said the terrorist group, Abdullah Azzam, has claimed responsibility for the Wednesday explosion.
The terrorist group is an Al-Qaeda branch which had also claimed responsibility for the November 19 twin explosions near the Iranian Embassy building in Beirut that claimed the lives of more than 2 dozens of people and injured some 150 others. The Iranian cultural attaché in Beirut was also among the dead.
A week later the Lebanese army arrested Majed al-Majed, the Saudi commander of Abdullah Azzam Brigades.
However, the Saudi terrorist died on January 4, after the deterioration of his health. Majed was suffering from kidney failure and required daily dialysis.