Ukraine Protesters Seize Back Independence Square after New Clashes with Police
TEHRAN (Tasnim) - Ukrainian anti-government protesters on Thursday seized back control of Kiev's Independence Square, television pictures showed, after fresh clashes broke out there with riot police.
February, 20, 2014 - 12:49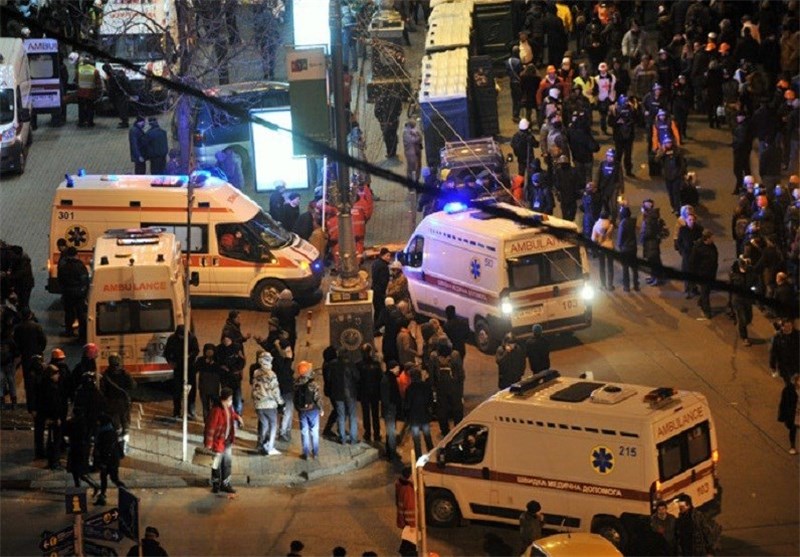 TV pictures showed protesters surging forward into areas that were on Wednesday occupied by riot police after a day of violence.
Several captured police officers were seen being led away by men in battle fatigues.
Earlier, despite a truce negotiated between the opposition and President Viktor Yanukovich, police fired stun grenades while protesters lobbed fireworks and other projectiles, Reuters reported.