Iran's Speaker Hails Significant Participation of Delegations at IIPU Meeting
TEHRAN (Tasnim) – Iran's Parliament Speaker Ali Larijani said the participation of a large number of parliament speakers and delegations at the ninth Islamic Inter-Parliamentary Union (IIPU) conference in Tehran signified enhanced solidarity in the Islamic world.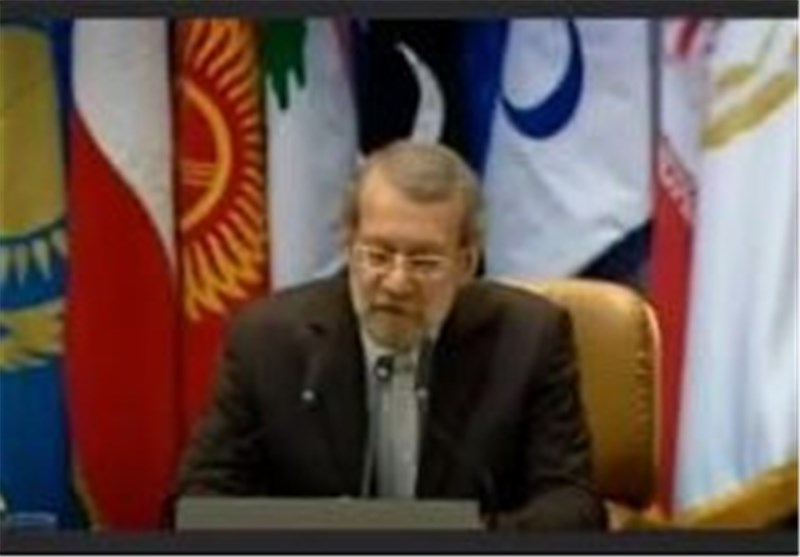 Speaking in a press conference Wednesday night after the conclusion of the conference, Larijani said the significant presence of Muslim world parliamentarians at the meeting signified greater solidarity and unity among Islamic countries and showed how these countries trust the Islamic Republic of Iran.
He also said the participants held good discussions during the two-day conference on the challenges facing the Islamic world and the capabilities of Muslim countries.
The ninth meeting of the Islamic Inter-Parliamentary Union (IIPU), which was held here in Tehran for two days, concluded on Wednesday evening.
Over 28 parliament speakers and representatives from 45 states were among the participants at the international event in Tehran.
Participation of more than 400 parliamentarians from various parts of the world turned the 9th IIPU conference into an unprecedented event compared with the past 15 years since the establishment of the IIPU.
Iran also officially took over rotating presidency of the Islamic Inter-Parliamentary Union from Sudan for one year.
The IIPU was established in 1999 based on an initiative by Iran and is the parliamentary branch of the Organization of Islamic Cooperation (OIC).
It seeks to strengthen the parliamentary cooperation among the Islamic countries in order to solve the challenges with which the Islamic world is entangled.