Ashton to Visit Tehran before Next Round of Iran-Powers Talks
TEHRAN (Tasnim) – The European Union Foreign Policy Chief Catherine Ashton will pay a visit to Iran soon, Foreign Minister Mohammad Javad Zarif announced on Thursday.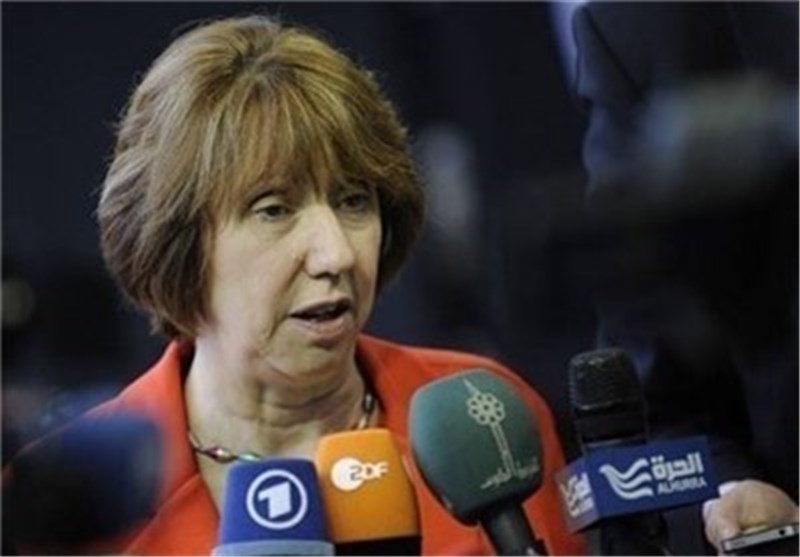 In a message posted on his Facebook page on Thursday, Zarif said that Ashton will be in Tehran before the next round of talks between Iran and the Group 5+1 (the US, Russia, France, Britain and China plus Germany).
He also wrote that the two sides will hold regular meetings until June.
Iran and the Group 5+1 (the five permanent UN Security Council members plus Germany, also known as P5+1) have just wrapped up their talks, which started on Tuesday morning in the Austrian capital of Vienna.
They agreed to hold the next round of negotiations in Vienna on March 17-20.
This week's talks were the first round of high-level negotiations since a November interim deal, clinched between Iran and the Group 5+1.
On November 24, 2013, the two sides signed an interim six-month deal on Tehran's nuclear program in the Swiss city of Geneva.
The breakthrough deal (the Joint Plan of Action), which has come into effect since January 20, stipulates that over the course of six months, Iran and the six countries will draw up a comprehensive nuclear deal which will lead to a lifting of the whole sanctions on Iran.