Ukraine Crisis: Opposition Takes Control of Presidential Compound
TEHRAN (Tasnim) - Ukraine's opposition on Saturday pushed for Viktor Yanukovych's resignation as protesters seized the presidential residence and offices and the embattled leader appeared to have fled Kiev.
February, 22, 2014 - 17:22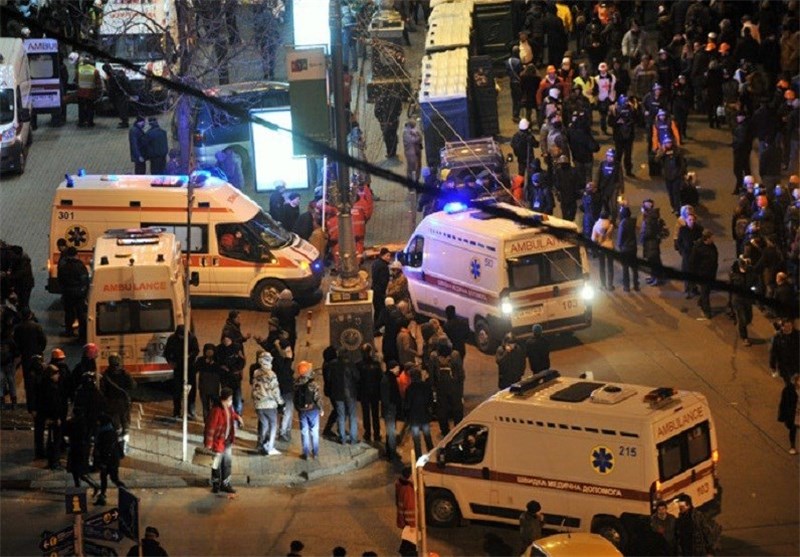 Allies of the jailed former prime minister Yulia Tymoshenko were appointed as parliamentary speaker and interim interior minister, as a revolution seemed to be gathering pace following days of bloody clashes.
But earlier reports of Ms Tymoshenko's release from jail proved premature as aides said she remained in prison, The Telegraph reported.
Parliament debated an opposition resolution calling for the resignation of Mr Yanukovych, who disappeared from public view on Saturday, abandoning the presidential administration building and his residence just outside Kiev.
Meanwhile the country's police announced they stood "with the people" and wanted "rapid changes".
The government, still led by an ally of Mr Yanukovych, said it would ensure a smooth handover of power to a new administration. But the moves incensed authorities in eastern, Russian-speaking regions loyal to the president, which challenged the parliament's legitimacy and said they were taking full control of their territories.
Regional leaders meeting in the second city of Kharkov, a Yanukovych stronghold, adopted a resolution declaring the central state organs "paralysed".
"Until the constitutional order and lawfulness are restored ... we have decided to take responsibility for safeguarding the constitutional order, legality, citizens' rights and their security on our territories," the resolution said.
Thousands of protesters remained on Kiev's Independence Square to demand Mr Yanukovych resign immediately, sceptical of Friday's European Union-brokered accord under which Mr Yanukovych agreed to give up powers, hold early elections by the end of the year and form a government of national unity.
But the security forces that have been a constant and heavy presence in the capital throughout the three month crisis were nowhere to be seen.
At the residence, 10 miles outside the capital, the opposition seized control as large crowds gathered at the gates. Amid fears of looting, protesters were for the moment being kept outside the compound. But in a speech from the back of a struck a leader of the far right radical group Pravy Sektor (Right Sector) - who on Friday threatened the use of force if Mr Yanukovych did not resign - called an impromptu meeting to decide the future of the property.
In Kiev, protesters occupied the presidential adminstration building, telling reporters they had entered the compound easily without the use of force.