Lebanon Resolved to Prosecute Terrorists behind Attack on Iranian Sites
TEHRAN (Tasnim) - A senior Lebanese military official expressed his country's determination to bring to justice those behind the recent bomb attacks on Iranian diplomatic posts in Beirut.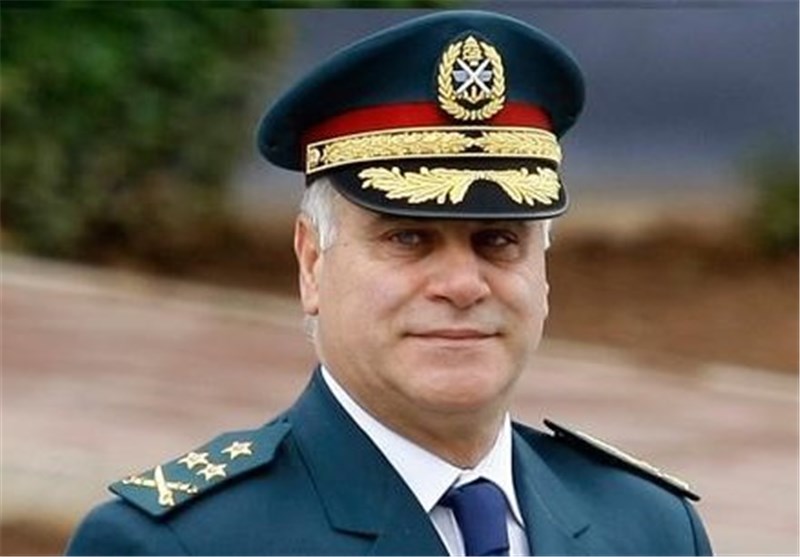 Lebanese Army Commander General Jean Kahwagi said his country will do its utmost to identify and arrest the elements that carried out separate terrorist attacks on Iran's embassy and a cultural center in Beirut recently.
He made the comments in a Saturday meeting with Iran's Ambassador to Lebanon Ghazanfar Roknabadi.
The Lebanese commander also noted that he has called on his country's authorities to engage in closer cooperation with the Iranian diplomatic posts in a bid to ensure the security of the Islamic Republic's sites there.
Roknabadi, for his part, commended the Lebanese security forces for their efforts to prosecute the terrorists that attacked the Iranian sites in Beirut.
On November 19, 2013, two explosions occurred around Iran's embassy in Beirut, killing more than 2 dozen of people and injuring some 150 others. Iranian cultural attaché in Beirut was also among the dead.
Later, an al-Qaeda-linked group, Abdullah Azzam Brigades, claimed responsibility for the twin bombings.
And on February 19, twin suicide attacks near the Iranian cultural center in Beirut's Bir Hassan district killed 8 people.
Lebanese security forces have detained a militant suspected of recruiting suicide bombers and assembling car bombs for a radical group that was behind the Wednesday terrorist attack.
They said Hassan Abu Afleh, arrested in Beirut on Saturday, is suspected of being a leading figure in the Abdullah Azzam Brigades, the group that claimed responsibility for attacks in Beirut.