Mexico Captures No.1 Drug Kingpin 'Shorty' Guzman
TEHRAN (Tasnim) - Mexico's most wanted man, drug cartel kingpin Joaquin "Shorty" Guzman, was captured with help from US agencies in a major victory for the government in a long, grisly war.
February, 23, 2014 - 15:12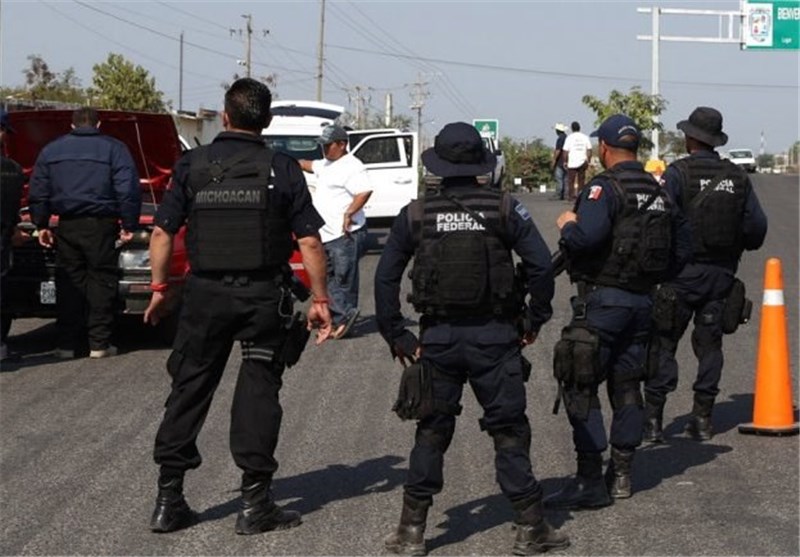 Guzman, known as "El Chapo" (Shorty) in Spanish, has long run Mexico's infamous Sinaloa Cartel and over the past decade he emerged as one of the world's most powerful organized crime bosses, even making it onto Forbes' list of billionaires.
He was caught in his native northwestern state of Sinaloa in an early morning operation without a shot being fired, Attorney General Jesus Murillo Karam said.
It is a political triumph for President Enrique Pena Nieto, who took office in late 2012. Pena Nieto confirmed the capture via Twitter earlier on Saturday and congratulated his security forces. The US government also applauded the arrest.
Guzman's cartel has smuggled billions of dollars worth of cocaine, marijuana and methamphetamines into the United States, and fought vicious turf wars with other Mexican gangs.
He pioneered the use of sophisticated underground tunnels to smuggle drug shipments across the border and also became a major narcotics exporter to Europe and Asia in recent years, Reuters reported.
Nearly 80,000 people have been killed in the last seven years with much of the violence in western and northern regions that have long been key smuggling routes.
Many of the victims are tortured and beheaded and their bodies dumped in a public place or in mass graves. The violence has ravaged border cities and even beach resorts such as Acapulco.
Guzman, 56, was captured in a pre-dawn raid on a seaside condominium in the northwestern tourist resort and fishing and shrimp-processing center of Mazatlan, around 135 miles from Guzman's suspected base in Culiacan.