Ukraine Speaker Given Presidential Powers
TEHRAN (Tasnim) - Ukraine's parliament voted to temporarily hand over the duties of president to the speaker of the assembly, Oleksander Turchinov, who told deputies to agree on the formation of a national unity government by Tuesday.
February, 23, 2014 - 17:59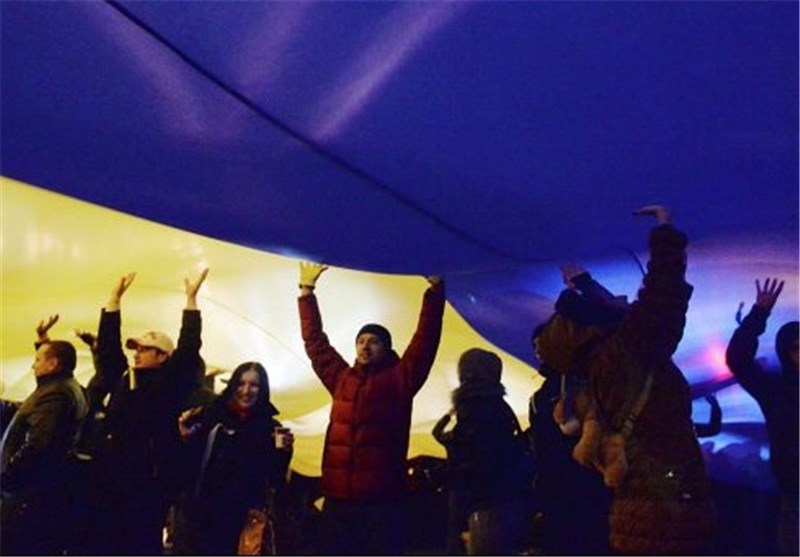 "This is a priority task," Turchinov said in parliament.
He said discussions on the new government should begin immediately, one day after the chamber voted to oust President Viktor Yanukovich and two days after an agreement was reached with Yanukovich on the need to form a national unity government.
The legitimacy of Sunday's vote is unclear. Yanukovich has said that a flurry of parliament decisions in recent days are illegal and that the parliament is now illegitimate.
The Verhovna Rada voted overwhelmingly to temporarily hand the president's powers to Turchinov, a close ally of former Prime Minister Yulia Tymoshenko, the president's main foe.
Parliament also voted to oust the foreign minister and was told by the country's acting prosecutor that and order had been given to detain the former incomes minister and the former prosecutor-general.
The whereabouts of Yanukovich remained unclear on Sunday, a day after he left the capital and rival Tymoshenko was freed from prison and returned to Kiev to address a massive, adoring crowd.
Ukrainian news agencies, citing the deputy head of the State Border Service, reported that a chartered airplane with Yanukovich onboard was denied permission to take off from Donetsk, a city in eastern Ukraine that is the president's base of support.
The center of Kiev, meanwhile, was calm as the sun came up Sunday, AP reported, after a day that saw a stunning reversal of fortune in Ukraine's political crisis.