Iran Renews Call for Calm in Ukraine
TEHRAN (Tasnim) - Iranian foreign ministry spokeswoman once again emphasized the need for stability and calm in crisis-hit Ukraine, stressing that the east European country's destiny should be exclusively determined by its nation.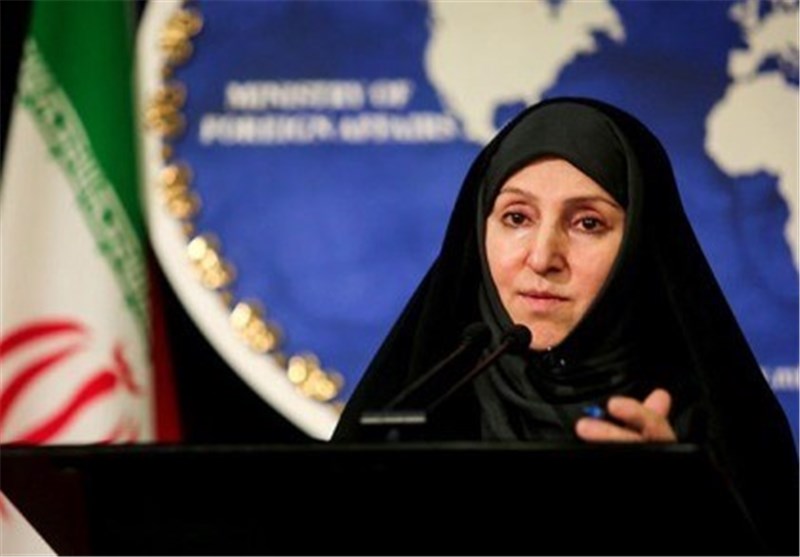 Commenting on the recent developments and escalation of political crisis in Ukraine, Marziyeh Afkham announced on Sunday that the Islamic Republic is closely monitoring the latest upheavals in Ukraine.
She once again cautioned against foreign meddling in Ukraine, and noted, "In addition to insisting on (the need for) maintaining stability and calm and avoiding the violence, we believe that Ukraine's destiny will be shaped with the materialization of the nation's resolve, agreement among that country's political forces and lack of foreign interference."
Ukraine has witnessed anti-government protests since November, after former President Viktor Yanukovich refrained from signing a deal, known as the Association Agreement, with the European Union following pressure from Russia.
On Sunday, Ukraine's newly-elected parliamentary speaker Oleksandr Turchynov announced that lawmakers must form a national unity government by Tuesday following a vote to oust Yanukovich.
The latest wave of clashes between police and anti-government demonstrators erupted on February 18, after the deadline set by security authorities to end the protests expired.
According to a recent statement released by the Ukrainian Health Ministry, at least 88 people, mostly protesters, are now known to have been killed in the latest round of violence in the former Soviet Republic.