Iran Unveils 2 New Defensive Achievements
TEHRAN (Tasnim) - Iranian defense minister on Monday unveiled the latest achievements of the country's local experts, including a high-tech composite armor for the military equipment, and a smart seeker nose cone for the high-precision ballistic missiles.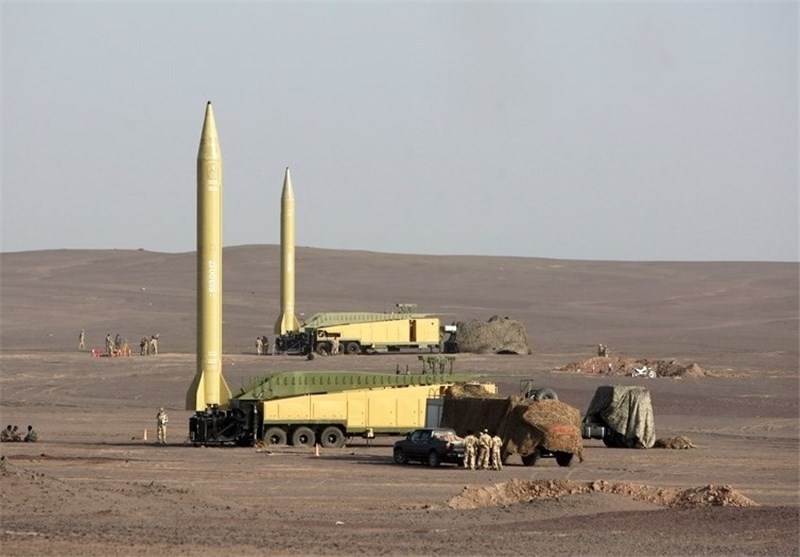 The home-made products were unveiled by Defense Minister Brigadier General Hossein Dehqan in a scientific festival here in Tehran on Monday, held to introduce the latest achievements brought by the Iranian Armed Forces' industrial researchers.
The first prize in the festival went to the military experts who manufactured an advanced technological product, namely a smart seeker nose cone that is mounted on the ballistic missiles with pinpoint accuracy.
The new product, already in possession of few developed countries, is exclusively mounted on the strategic weapons, and plays a significant role in the sphere of missile capabilities.
Brigadier General Dehqan also unveiled another indigenous military product, a composite armor.
The high-tech armor enjoys a unique type of yarns in its structure and has been manufactured on the basis of shear-thickening fluid (STF) technology, enabling the product to behave like a solid when it encounters mechanical stress.
The home-made armor is even resistant to armor-piercing projectiles with steel core, and also meets the global standards of the military equipment.
Getting advantage of the new armor in Iran's military equipment will decrease by 76% the weight of the armors that are installed on the tanks, armored personnel carriers and other vehicles.
In a similar development in December, 2013, Dehqan unveiled a dozen home-made technological products that are aimed to be used in the country's cyber sectors.
An "Indigenous and Safe Operating System" was among the 12 products unveiled at the time.