FMs of Iran, DPRK Meet in Tehran
TEHRAN (Tasnim) – Iranian Foreign Minister Mohammad Javad Zarif and deputy foreign minister of the Democratic People's Republic of Korea (DPRK) in a meeting in Tehran on Monday explored avenues for expanding Tehran-Pyongyang relations.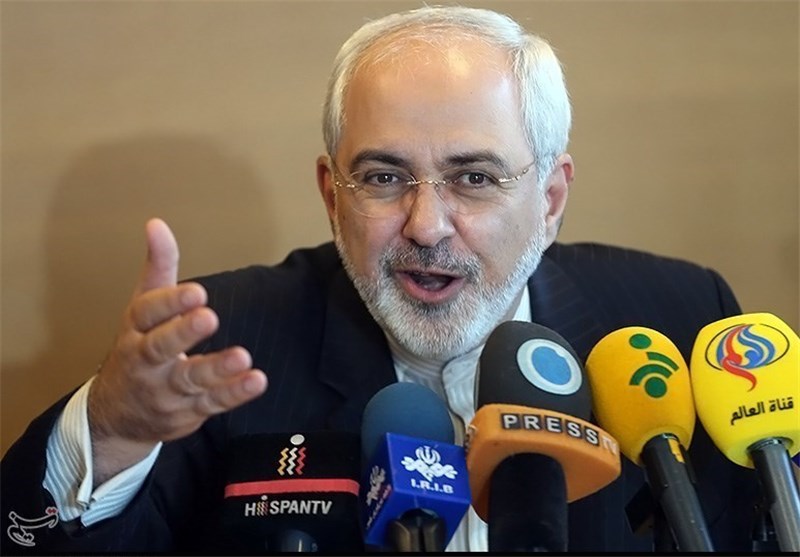 During the meeting, Zarif reiterated Tehran's resolve to maintain its steady relations with Pyongyang, and said Iran is keen on further expansion of bilateral ties, especially in the economic field.
He highlighted the common views of Iran and North Korea on the international and regional issues, and called for continuation of consultations between the two countries' officials.
Zarif further underlined the Islamic Republic of Iran's support for reunification of the two Koreas, and said Tehran hopes for the peaceful resolution of all the existing issues and misunderstandings in the Korean Peninsula.
Elsewhere, Iran's top diplomat stressed Tehran's insistence on its principled stance about the necessity of nuclear disarmament throughout the world and the right of all countries to have access to peaceful nuclear technology.
North Korea's Deputy Foreign Minister Ri Gill Sung, for his part, conveyed the warm greetings of his country's foreign minister to Zarif, and stressed the resolve of DPRK officials to strengthen and develop relations with Tehran.
He added that the people and government of the Democratic People's Republic of Korea always wish for the success and progress of Iran and that they have always supported Tehran's peaceful nuclear approach and opposed political and economic pressures against Iran.