Iran Resolved to Bolster Ties with Africa
TEHRAN (Tasnim) - Iranian president once again expressed his administration's determination to boost all-out ties with the African countries.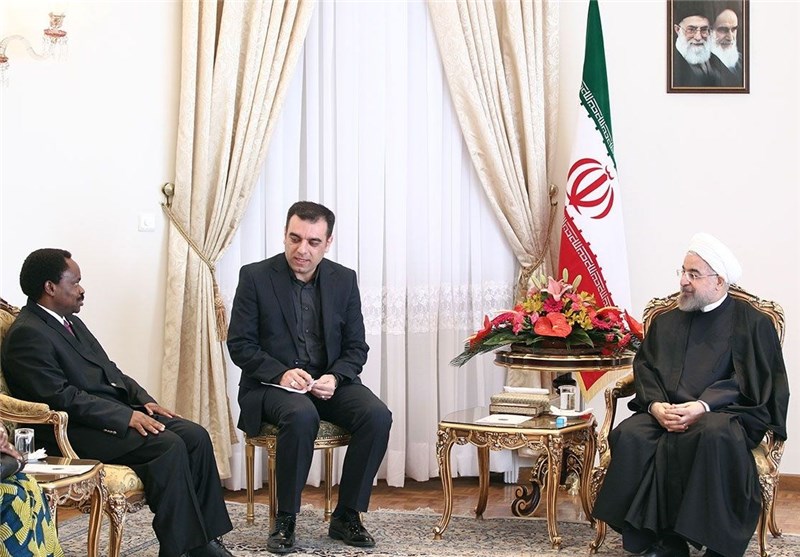 President Hassan Rouhani announced on Monday that his administration, known as the administration of 'Prudence and Hope' is resolved to expand relations with the African nations.
He made the remarks in a meeting with new accredited Burundian Ambassador to Tehran Omar Nazrin here in Tehran.
"I am delighted that security prevails in the African region," Rouhani stated.
He further noted that Tehran will adhere to a series of technical and vocational training programs as well as health and agricultural assistance to Burundi.
The African ambassador, for his part, said his country will try to put the bilateral agreements between Tehran and Bujumbura into practice.
Nazrin also described Iran as "a friend of Burundi," pledging efforts to expand brotherly relations and cooperation between the two countries.
Iranian president has repeatedly said that his government welcomes boosting relations with the African nations.
To that end, Tehran has engaged in a flurry of diplomatic exchanges with the African states and clinched several cooperation agreements.
Tehran has put emphasis on promotion of its economic and political ties with the African states and the country is now considered as one of the African Union's strategic partners.
Tehran's efforts to boost ties and cooperation with Africa have led to its acceptance as an observer member of the African Union (AU), where it has shown an active presence in the AU summit meetings.