Leader Urges Firm Determination to Activate Resistance Economy
TEHRAN (Tasnim) - Supreme Leader of the Islamic Revolution called on the heads of Iran's three branches of power to immediately put the general policies of the "Resistance Economy" into practice, noting that serious pursuit of the grand economic plan will revive Iran's economy in a mid-term period.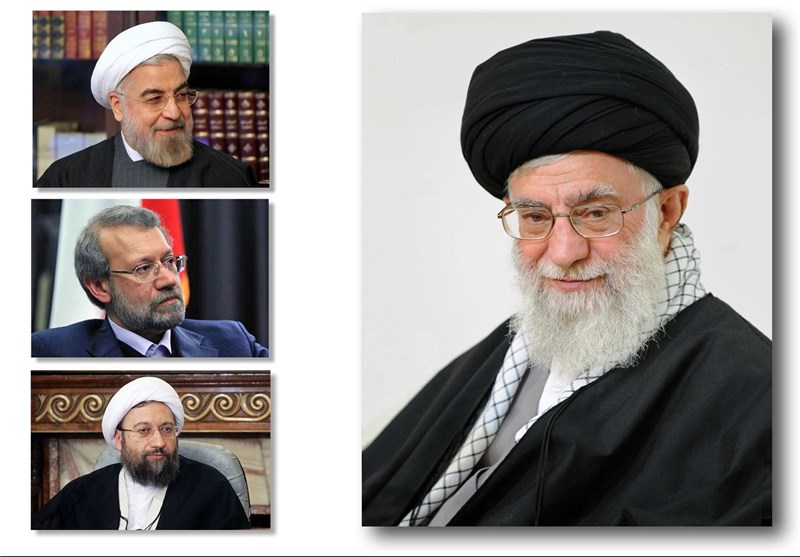 According to a Tuesday report published by Leader's official website, Ayatollah Seyed Ali Khamenei on Monday held a meeting with the heads of Iran's executive, legislative and judicial bodies to mull over the best ways to carry out the plans pertaining to the Resistance Economy initiative.
Earlier on February 19, the Supreme Leader had in a proclamation outlined a series of general policies to boost the country's economy and lower its vulnerabilities.
The proclamation, laying out a grand plan for Resistance Economy in Iran, has been issued after consultations with the country's Expediency Council and based upon the Clause 1 of Article 110 of the Iranian Constitution.
During the Monday meeting, the Leader emphasized the necessity for "seriousness" in putting the plan into practice, and said, "Should the general policies of the Resistance Economy be pursued and implemented seriously, there will be high hopes that the economic revival and renovation of the country's economic pillars would materialize in medium-term and that part of people's problems would be settled."
"The implementation process of the general policies of Resistance Economy should continue in a form of continued and non-stop movement until reaching the goal," the Leader underlined.
Ayatollah Khamenei also touched on the enormous potential of the nation to help carry out that plan, and stressed, "By capitalizing on the popular potential, we can perform tasks that even several ministries might not be able to do."
Following the Leader's remarks, President Hassan Rouhani, Parliament Speaker Ali Larijani and Judiciary Chief Ayatollah Mohammad Sadeq Amoli Larijani each elaborated on the works underway in their respective organizations to follow the Resistance Economy procedures.
Earlier on February 20, President Rouhani underlined that his government is determined to pursue the economic guidelines set by the Supreme Leader.
In a letter on Thursday, Rouhani thanked the Supreme Leader for declaring the general policies for Resistance Economy, and said the government will make use of all opportunities to pursue these policies.
He said the outlined policies seek materialization of an economy that relies on science and technology and is justice-based, endogenous and outward-looking.