Russian FM Urges West Not to Interfere in Ukraine
TEHRAN (Tasnim) - Russia would not interfere in Ukraine's domestic affairs and neither should Western countries, Russian Foreign Minister Sergei Lavrov said Tuesday.
February, 25, 2014 - 17:53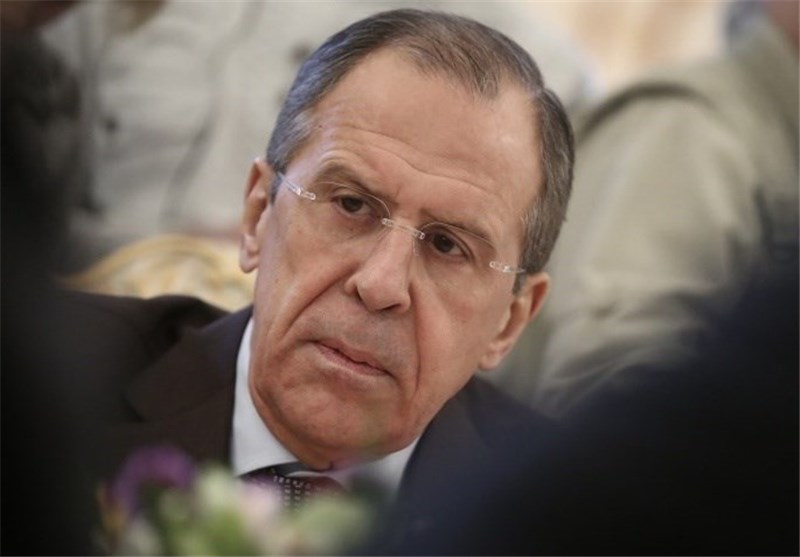 "We confirm our principal position of non-involvement in Ukrainian internal affairs and expect everyone to follow a similar logic," Lavrov told reporters following talks with his Luxembourgish counterpart, Jean Asselborn.
Lavrov said he and Asselborn agreed that developments in Ukraine were not always constructive.
Proposals by some Ukrainian politicians to shut down Russian TV channels represented a violation of freedom of speech, Lavrov said, adding that the Organization for Security and Cooperation in Europe's mass media envoy was heading to Ukraine to sort out that issue, Xinhua reported.
He also said that scheduling presidential elections for May 25 contradicted the agreement signed by the Ukrainian government and opposition last Friday, which envisions elections only after constitutional reform.
Russia would restore financial aid to Kiev after Moscow understood the program of a new Ukrainian government, he said.
Asselborn said normalization of the Ukrainian situation was only possible with close cooperation between Moscow and the European Union.
Ukraine could not be divided so one part looked west while another looked east, he said.