Rouhani Renews Determination to Restore Iran's Legitimate N. Rights
TEHRAN (Tasnim) - Iranian President Hassan Rouhani reaffirmed his administration's commitment to restoring the nation's legitimate rights, including the right to utilize nuclear technology for peaceful purposes.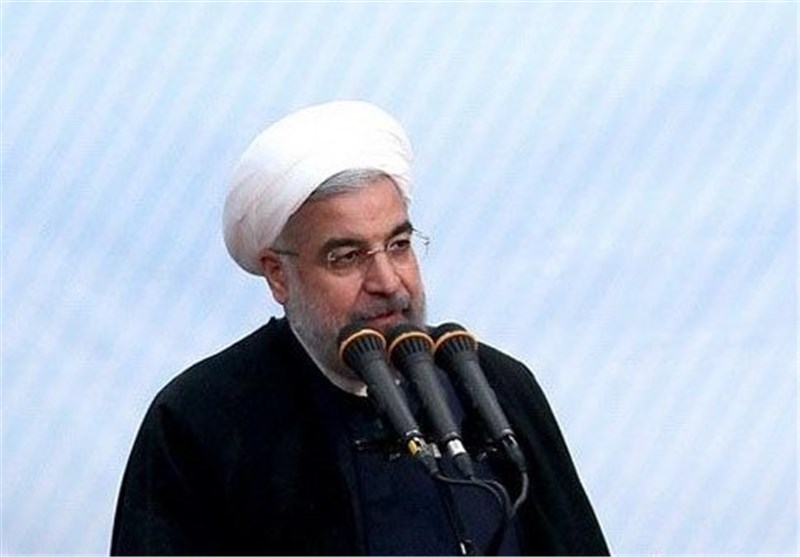 Speaking in a gathering of clerics in Iran's southern province of Hormozgan, President Rouhani reiterated that his administration is seeking to clear up misunderstandings on the country's peaceful nuclear program.
He said the efforts in the course of nuclear talks between Iran and the six world powers (the five permanent UN Security Council members plus Germany) are aimed at putting an end to the "enemy's excuses" for opposing Iran's legitimate rights.
"Our enemies wanted to deny us our legitimate rights. These legitimate rights are not confined to the nuclear issue and enrichment. There are hundreds of other rights which they (enemies) wanted to deny us under various pretexts," he explained.
The president further pledged efforts to pursue the "constructive negotiations" with a transparent approach, so that Iran could ultimately restore its rights on the basis of constructive talks with the Group 5+1.
On November 24, 2013, Iran and the Group 5+1 (also known as P5+1 or E3+3), signed a six-month deal on Tehran's nuclear program in the Swiss city of Geneva.
Based on the interim deal (the Joint Plan of Action), the world powers agreed to suspend some non-essential sanctions and to impose no new nuclear-related bans in return for Tehran's decision to suspend its 20% enrichment for a period of six months.
The breakthrough deal, which has come into effect since January 20, also stipulates that over the course of six months, Iran and the six countries will draw up a comprehensive nuclear deal which will lead to a lifting of the whole sanctions on Iran.
The two sides are scheduled to hold a fresh round of negotiations from March 17 to 20 in Austria's Vienna.