Syria Al-Qaeda Leader Gives Rivals Ultimatum
TEHRAN (Tasnim) - The leader of a powerful al-Qaeda faction in Syria gave its rival breakaway group a five-day ultimatum to accept mediation to end infighting or be expelled from the region.
February, 26, 2014 - 11:51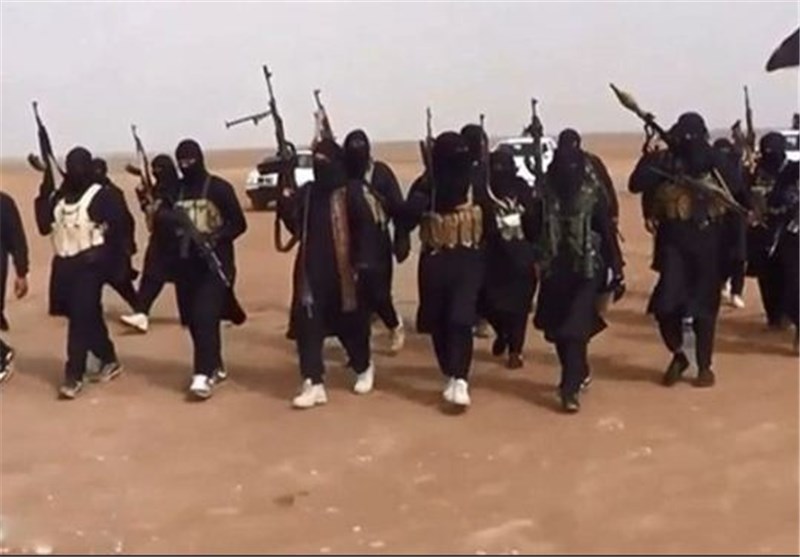 Abu Mohammed al-Golani, the Nusra leader, on Tuesday delivered his ultimatum to the leadership of the Islamic State of Iraq and the Levant (ISIL) and other factions.
Golani warned the ISIL that it would be driven both from Syria and "even from Iraq" if it rejected the results of arbitration.
"We are waiting for your official answer within five days of issuing this statement," said al-Golani in the recording posted on the internet.
"By God, if you reject God's judgment again, and do not stop your arrogant overlording over the Muslim nation, then (we) will be forced to launch an assault against this aggressive, ignorant ideology and will expel it, even from Iraq."
Fighting between the rebel factions has killed hundreds of people since the beginning of the year and is undermining the wider battle against President Bashar al-Assad.
The warning comes two days after the killing of Abu Khaled al-Suri, who had acted as al-Qaeda chief Ayman al-Zawahri's representative in Syria, AP reported.
Rebels and activists believe he was assassinated by two suicide bombers from the ISIL.
Zawahri has named Nusra as al-Qaeda's branch in Syria and has disowned ISIL, which sprang from the group originally known as al-Qaeda in Iraq.
The Iraq-based group has angered other factions with its brutal tactics and harsh laws in areas it controls in the northeast.
Nearly 2,000 people have been killed in fighting between the group and other factions, including Nusra.