Ukraine Set to Unveil New Government
TEHRAN (Tasnim) - Ukraine's pro-Western interim leaders were set to unveil their new cabinet after disbanding the feared riot police, as they sought to build confidence in the splintered and economically ravaged ex-Soviet nation.
February, 26, 2014 - 16:25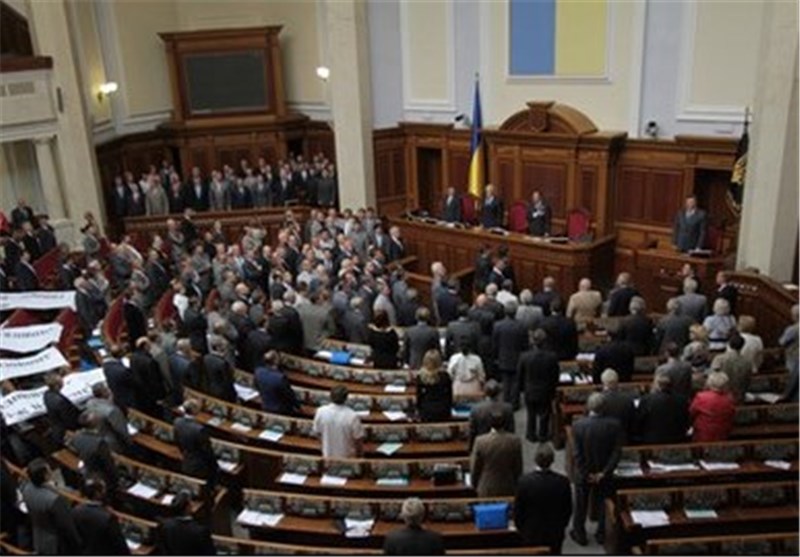 The new government will be symbolically revealed on Wednesday in Kiev's Independence Square, the epicentre of three months of protests that culminated in carnage last week and triggered the weekend ousting of President Viktor Yanukovich.
"At 7:00pm (17:00 GMT) we will take to the stage to present the new government to the square," Valeriy Patskan, a politician from the party of former boxing champion Vitali Klitschko, said in a statement on the UDAR (Punch) party's website.
The temporary authorities in Kiev are grappling with the dual threats of separatism and a looming debt default as they try to piece the ex-Soviet nation back together following months of turmoil, AFP reported.
In an apparent bid to begin healing wounds in the divided nation, acting interior minister Arsen Avakov said he had dissolved an elite riot police unit known as the Berkut, despised by many for its heavy crackdown on the anti-government protesters.
The anti-government protests started in November over Yanukovich's decision to ditch an historic European Union trade deal in favour of closer ties with Russia. It ended in a week of violence that claimed nearly 100 lives in Kiev.
Yanukovich and his tight clique of security chiefs and administration insiders are widely believed to have since gone into hiding in the Russian-speaking southern peninsula of Crimea that is now threatening to secede from Ukraine.