Pakistan Urged to Honor Gas Deal Commitments
TEHRAN (Tasnim) – An Iranian deputy oil minister called on Islamabad to fulfill its commitments under its gas pipeline deal with Iran.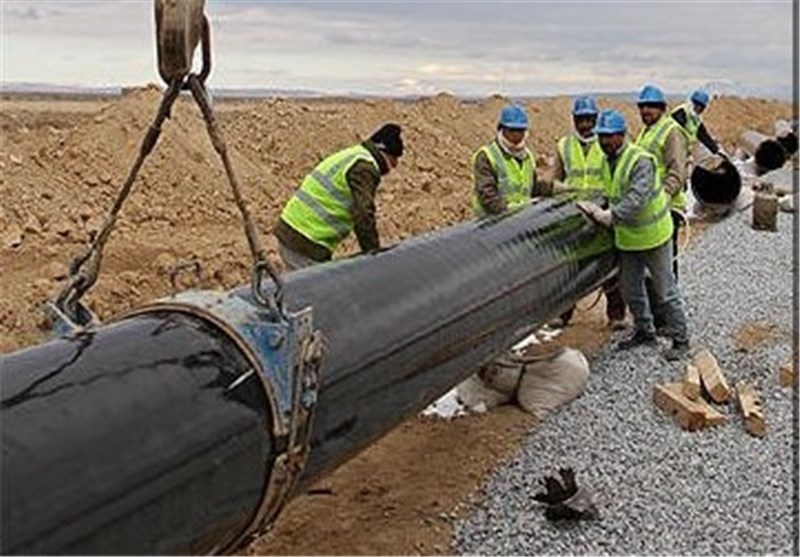 Ali Majedi, the deputy oil minister for international affairs, said Pakistan is behind in carrying out its obligations to construct the Iran-Pakistan pipeline, adding that Tehran expects Islamabad to remain committed to the contract it signed with Iran.
The Iran–Pakistan gas pipeline, also known as the Peace pipeline, is an under construction pipeline to deliver natural gas from Iran to Pakistan. The two countries signed an agreement on the pipeline on 16 March 2010.
Majedi regretted that Pakistan has failed to take serious steps to fulfill its obligations under the gas pipeline agreement, saying that Iran has carried out its commitments under the deal and expects the Pakistani side to honor its own.
According to the oil ministry official, Iran has completed construction of 924 kilometers out of the total 1227 kilometers undertaken by Tehran.
He said with the current pace of work, Iran will be able to complete its commitments on schedule.
Majedi further dismissed as ill-assessed the remarks made by Pakistani Minister for Petroleum and Natural Resources Shahid Khaqan Abbasi who had linked the gas pipeline deal with US sanctions against Tehran.
Abbasi on Tuesday said work on the Iran-Pakistan pipeline was not possible because of sanctions imposed by the United States on Tehran over its nuclear program.
Majedi underlined that sanctions are political in nature and that political issues could not justify disregarding contractual commitments.
He went on to say that in recent joint meetings with Pakistani officials, Iran has suggested that Islamabad could bring in a third party to finish the pipeline.
Based on the contract, Pakistan will be obliged to pay $3 million in fines to Iran per day if it fails to start importing natural gas from Iran by December 2014.