Iranian, Iraqi, Qatari FMs Hold Trilateral Talks on Syria
TEHRAN (Tasnim) – The foreign ministers of Iran, Iraq and Qatar have held a trilateral meeting on Syria in Tehran, informed sources announced Thursday.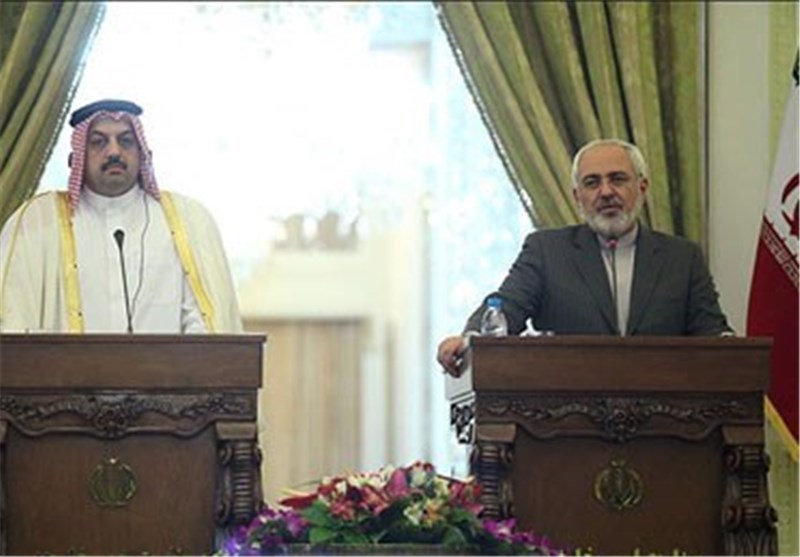 According to Lebanese Al Mayadeen news network, Iran's Foreign Minister Mohammad Javad Zarif and his Iraqi and Qatari counterparts Hoshyar Zebari and Khaled al-Attiyah held talks in Tehran on Wednesday to confer on the developments in Syria.
The meeting underscored "the need for activating the role of regional countries for political resolution of the crisis in Syria," Al-Mayadeen reported.
Earlier and at a joint press conference with al-Attiyah on Wednesday, the Iranian foreign minister had reiterated that Syrians are the only side who can shape their political destiny, and noted that regional states can also contribute to the settlement of the prolonged crisis in the Arab country.
"This is only the Syrian nation that can have a role and bearing on the resolution of the ongoing crisis in Syria," Zarif underlined.
The Iranian diplomat then alluded to the role of the regional countries in winding down the grisly war in Syria, and added, "The regional countries should also do their utmost to settle the ongoing Syrian crisis, so that the problem would be resolved in the best way."
Zarif once again firmly rejected the idea of military solution to the crisis in Syria, and stressed, "The only solution to the current Syrian crisis is a political one, and one cannot envisage any other solution to end the war in Syria, including a military (solution)."