Iranian, British Ambassadors Discuss Regional Developments
TEHRAN (Tasnim) - Iran's Ambassador to Lebanon Ghazanfar Roknabadi and his British counterpart Tom Fletcher in a meeting in Beirut discussed the latest developments in the region, as the both emphasized the necessity to settle the regional problems through dialogue.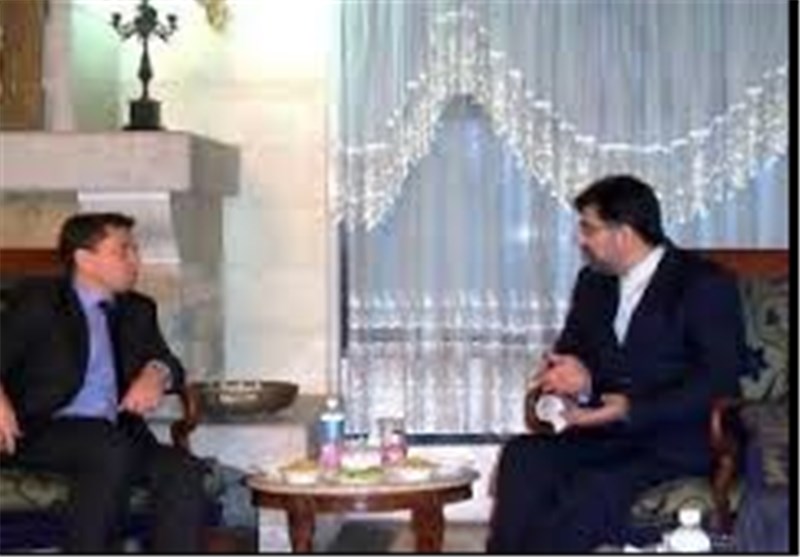 Roknabadi and the British envoy held a meeting in Iran's embassy in Beirut on Friday, sources close to the Islamic Republic's diplomatic mission said, Arab media reports said.
The two sides expressed their viewpoints on the most recent developments in the region, particularly in Syria and Lebanon, and both of them underlined the need to mobilize support for stability and security in Lebanon.
The Iranian ambassador elaborated on Tehran's initiatives for peace in crisis-ridden Syria, and noted, "A halt to the financial and military support for the terrorist groups in Syria would be the first and major step for resolving the Syrian crisis peacefully."
Fletcher, for his part, deplored a recent bombing attack against Iran's cultural center in Beirut, and added, "The terrorist operation carried out by the Takfiri (extremist) groups is a threat to all."
On February 19, twin suicide attacks near the Iranian cultural center in Beirut's Bir Hassan district killed 8 people.
Lebanese security forces have detained a militant suspected of recruiting suicide bombers and assembling car bombs for a radical group that was behind the terrorist attack.
They said Hassan Abu Afleh, arrested in Beirut, is suspected of being a leading figure in the Abdullah Azzam Brigades, the group that claimed responsibility for attacks in Beirut.
The tragic incident came three months after two explosions around Iran's embassy in Beirut claimed more than 2 dozen lives and injured some 150 others in November, 2013. Iranian cultural attaché in Beirut was also among the dead.
The al-Qaeda-linked group, Abdullah Azzam Brigades, also claimed responsibility for those twin bombings.