IRGC Prepared to Tackle Soft Threats, Commander Says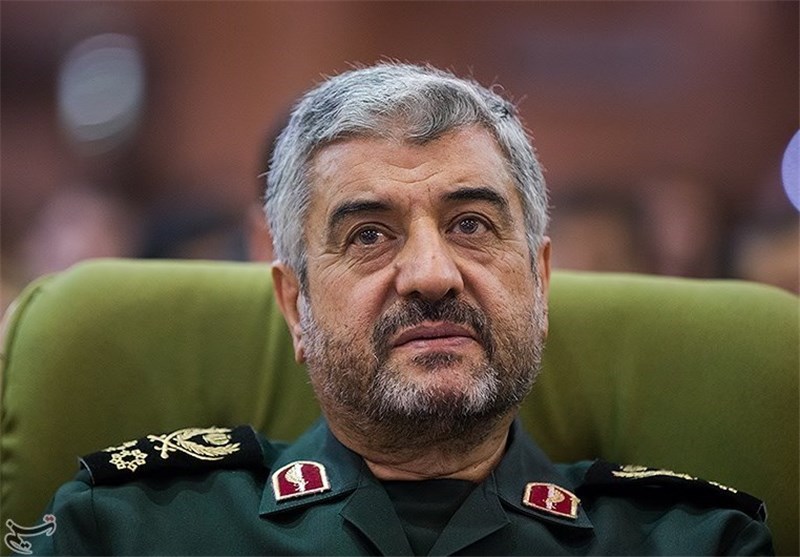 TEHRAN (Tasnim) – Commander of the Islamic Revolution Guards Corps Major General Mohammad Ali Jafari said the IRGC has prepared the required plans for dealing with soft threats.
"Different sections of the IRGC… have prepared the necessary plans for confronting these (soft) threats," Major General Mohammad Ali Jafari said Saturday at a gathering of the IRGC clerics.
He noted that the key threats against the Islamic Revolution of Iran are soft threats in cultural, social and political areas "which the Supreme Leader of the Islamic Revolution has referred to as a cultural onslaught".
General Jafari stated that the main objective behind the soft threats is infiltrating people's heart, primarily by the means of the media.
Highlighting the enemy's plots against the Islamic Revolution, the IRGC commander said that the last weapon in their arsenal is exerting economic pressures against the people (of Iran).
"(Nonetheless,) we are witnessing that, miraculously, the more pressures are applied (against Iran by the enemy), the firmer and stronger people's support for the revolution gets."
Western countries have imposed economic sanctions against Iran, accusing the country of possibly having an intention to develop a nuclear military program. Tehran insists that its nuclear program has peaceful purposes only and rejects the allegations as baseless.
In recent months, Iran and the Group 5+1 (the US, Russia, France, Britain and China plus Germany) have held intense talks to find a diplomatic solution to the decade-long dispute.