Focus Turns to Pilots as Hunt for Jet widens
TEHRAN (Tasnim) - Attention is focusing on the pilots of the missing Malaysia Airlines flight after the country's leader announced findings that suggest someone with intimate knowledge of the Boeing 777's cockpit seized control of the plane and sent it off-course.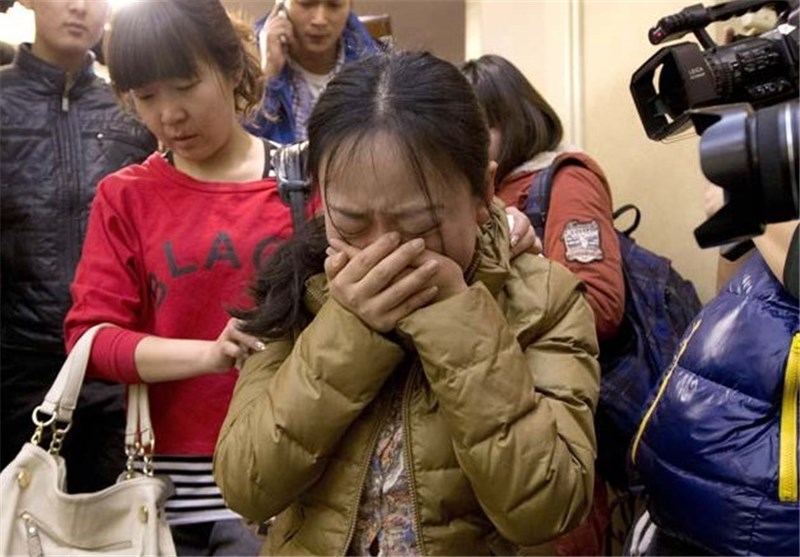 Police are combing through the personal, political and religious backgrounds of pilots and crew of the missing jetliner, a senior officer said on Sunday.
No trace of the plane has been found since it vanished on March 8 with 239 people on board, but investigators believe it was diverted by someone who knew how to switch off its communications and tracking systems.
"We are not ruling out any sort of motivation at the moment," a senior police official with knowledge of the investigation told Reuters.
Prime Minister Najib Razak revealed the first detailed findings on Saturday in the more than week-long investigation into the missing plane.
Najib said satellite data suggest it flew for at least 7.5 hours and that it could have reached as far northwest as Kazakhstan or deep into the southern Indian Ocean.
At least 14 countries are involved in the search for the plane, using 43 ships and 58 aircraft.
Indian officials, quoted by AFP, said on Sunday that New Delhi suspended its search for the plane amid the new information and was waiting for new requests from Malaysia.
Experts say that whoever disabled the plane's communication systems and then flew the jet must have had a high degree of technical knowledge and flying experience.
One possibility they have raised was that one of the pilots wanted to divert the plane for some reason - possibly even to commit suicide. Piracy and hijacking have also been cited as possible explanations.
Najib stressed that investigators were looking into all possibilities.
Police on Saturday went to the Kuala Lumpur homes of both the pilot and co-pilot of the missing plane, according to a guard and several local reporters, cited by AP.