Libya's Ousted PM Says Dismissal Invalid
TEHRAN (Tasnim) - Libya's ousted prime minister gave his first interview since he left the country, saying his dismissal by the parliament was invalid as his rivals had miscounted a no-confidence vote against him.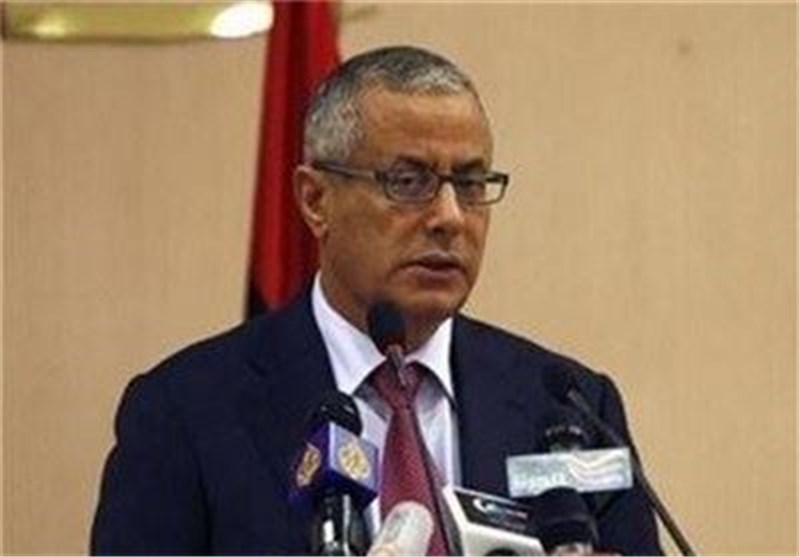 Ali Zeidan told private television station Libya Ahrar in an interview aired on Saturday that he was advised by allies in the parliament to leave the country for safety reasons and avoid getting arrested, after he lost office.
Zeidan said his political rivals had miscounted the vote in a no-confidence motion to oust him. The motion was approved by 124 of the 194 members of the parliament, four more than the majority required, according to MPs.
"From the first day, they tried to get me to quit or dismiss me,'' Zidan said.
"Since the prime minister is not a member in their political group, regardless if he is a success or a failure, he must be finished.''
Zeidan, a secularist, was voted out of office on Tuesday. He then left the country for Europe, though it is unclear where he is now. Zeidan spent many years in exile in Germany and it is believed he might be there.
He said he would only return to Libya when his safety was guaranteed. His defence minister, Abdullah al-Thinni, was named interim prime minister.
The no-confidence vote came after rebels humiliated the government by loading crude oil on a tanker that fled from naval forces, AP reported.
Zeidan's government had also been repeatedly criticised for its failure to disarm groups which have carved out their own fiefdoms since the NATO-backed uprising that ended the 42-year rule of Muammar Gaddafi in 2011.
The prime minister was himself briefly abducted by an armed group in the heart of the capital, Tripoli, last October.