Will the Next Giant Oil Discovery Come from the Sky?
TEHRAN (Tasnim) – There's a good chance that world's next giant oil or gas discovery will be identified from the sky, and not from the end of a drill bit.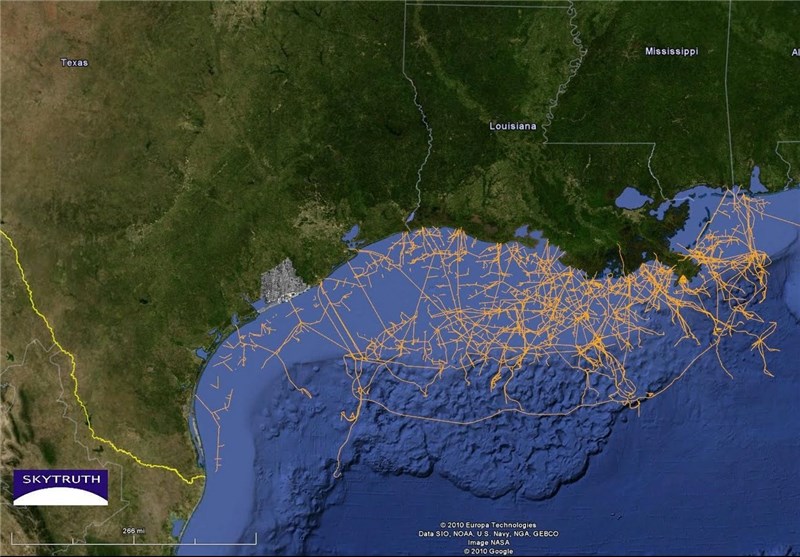 Majors are beginning to harness a new pre-seismic detection technology to spot reservoirs before a single boot touches the ground, the Hydrocarbon.Com reported.
Able to cover gigantic sections of land at a fraction of the cost of seismic, this new technology is capable of spotting the biggest pools in the world.
Last year's top three discoveries averaged 800 million BOE, each coming in new frontier countries such as Mozambique, Angola, and Malaysia. In these undeveloped or underdeveloped petroleum areas, many countries are offering up huge land blocks.
These mega parcels often come with difficult and expensive terrains to map out and gather data on, leaving major acreages untouched for decades.
Despite these challenges, there are still plenty of huge discoveries waiting to be detected. Every major in the world is trying to be the next one to find them.
"There are elephants out there, and they're easy to find," says George Liszicasz, President and CEO of NXT Energy Solutions [SFD.V, NSFDF.OTC]. Liszicasz's team has developed a technology called Stress Field Detection ('SFD'), which can remotely identify trapped fluid bodies (reservoir prospects) from 3,000 meters in the air.
With plenty of miles flown, and the fourth largest oil company in the world among its clients, NXT is in a good position to help identify one of the world's next giant discoveries before they happen.