Suicide Attack in Lebanon Kills 2, Injures Several Others
TEHRAN (Tasnim) - A suicide bomber blew up himself in the Bekaa town of al-Nabi Othman on Sunday, leaving two martyrs and several injuries, some cases were in critical condition.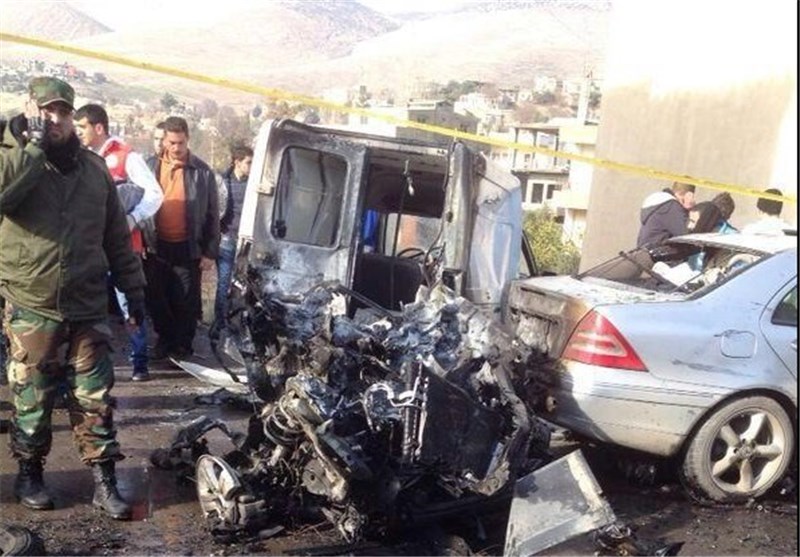 Sources told Al-Manar TV that two men, Abdul Rahman al-Qadi and Khalil Khalil, suspected a Grand Cherokee car, chased it and tried to stop the vehicle before it blew up.
The so-called "Al-Nusra Front in Lebanon" terrorist group claimed responsibility for the attack on Twitter.
The explosion, which was estimated to weigh around 120 kg, caused damages in the town's mosque as well as nearby shops and residences and burned several car, according to Al-Manar TV correspondent.
The National News Agency reported on Monday that the final toll to the terrorist attack is two martyrs and 14 injured people, a day after it reported that the explosion left four martyrs.
The suicide blast came hours after the Syrian army captured Yabroud, a former terrorist bastion in Syria near the Lebanese border which Lebanese security forces have said that many of the car bombs used in previous suicide car attacks originated from it.