EU Set to Sign Political Provisions of EU-Ukraine Association Deal
TEHRAN (Tasnim) - The European Union said that it confirmed its readiness to sign the political provisions of the EU-Ukraine Association Agreement on March 21 and assured its intention to continue providing comprehensive assistance.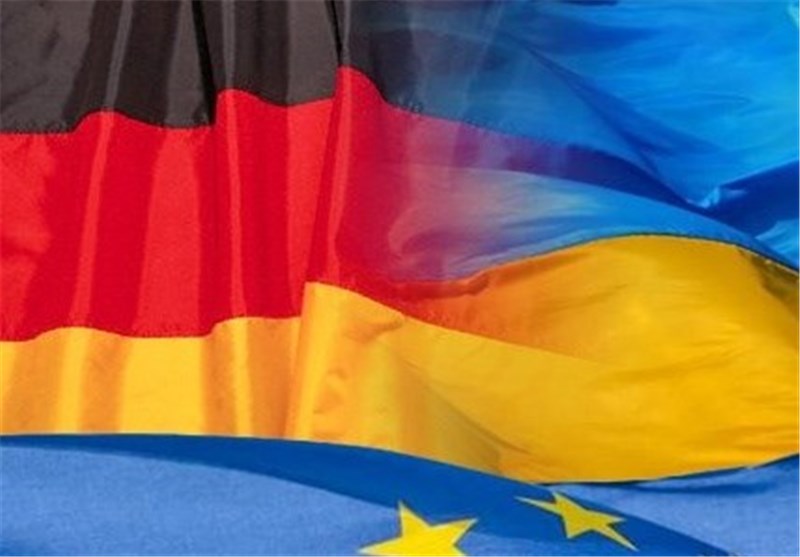 "The Council of Europe welcomes the European Commission's proposal for temporarily removing customs duties on Ukrainian exports to the EU and looks forward to its swift adoption," the Council of Europe said in a statement approved at a Council of Europe meeting on foreign affairs in Brussels on Monday.
"It furthermore looks forward to the signing of political provisions of the Association Agreement on 21 March in Brussels and confirms its commitment to proceed with the signature and conclusion of the remaining parts of the Agreement which together with the political provisions constitute a single instrument," the paper went on to say, the Voice of Russia reported.
"These steps will confirm Ukraine's free and sovereign decision to pursue Ukraine's political association and economic integration with the European Union".
According to the statement, the EU is ready to stand by Ukraine and to provide it with "strong financial support to its economic and financial stabilization, as presented by the European Commission in its assistance package to Ukraine which we are committed to implement rapidly. The Council encourages the European Investment Bank to continue its operations in Ukraine."
The assistance of the International Monetary Fund (IMF) will have an essential importance for the EU support to restore "macroeconomic stability through sound fiscal, monetary and exchange rate policies," the document said.
"At the same time, we reiterate our call to the Ukrainian government to urgently launch an ambitious set of structural reforms, including notably the fight against corruption and enhancing transparency of fiscal expenditure," the Council of Europe said.