Iran, World Powers to Begin Second Day of N. Talks in Vienna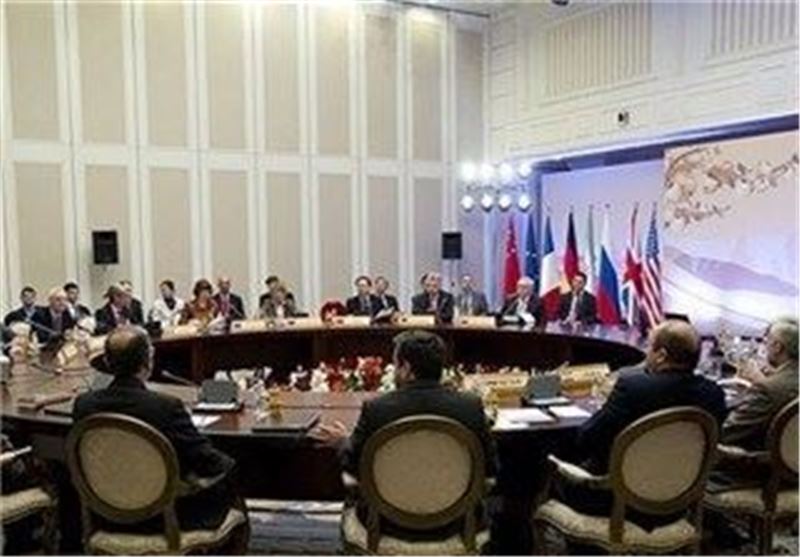 TEHRAN (Tasnim) - Iran and the six major world powers are slated to resume their talks on Tehran's nuclear program on Wednesday, with an Iranian top negotiator saying they would likely conclude negotiations this evening.
Representatives from Iran and the Group 5+1 (the five permanent UN Security Council members plus Germany) have started a new round of nuclear talks in the Austrian capital of Vienna on Tuesday to study the approaches to clinch an ultimate deal on Tehran's peaceful nuclear program.
At the conclusion of the first day of talks, Iran's top nuclear negotiator and deputy foreign minister for legal and international affairs, Seyed Abbas Araqchi, briefed reporters on the topics that were mooted at the Tuesday meetings.
The talks kicked off on Tuesday morning with a meeting between Iran's chief negotiator and Foreign Minister Mohammad Javad Zarif and European Union foreign policy chief Catherine Ashton, who liaises with Tehran on behalf of the six countries.
Thereafter, the negotiations were held at the level of deputies.
According to Araqchi, the main topics of discussion on Tuesday were removal of anti-Iran sanctions, the level of uranium enrichment inside Iran, and the international cooperation on the peaceful nuclear activities.
He said the Wednesday talks will focus on Iran's Arak heavy-water reactor.
The Iranian negotiator said the parties are expected to conclude the talks this evening, adding that the next round of talks will probably be held on April 7-9, again in Vienna.
As regards the first day of talks, Araqchi said the negotiating parties held "very long and tight" meetings.
He said three out of four main topics on the agenda of talks were discussed on Tuesday, adding that the fourth remaining issue will be under debate on Wednesday.
"The meetings of this round (of talks) and probably the future round are rather inclusive of discussions and exchange of views, and we have not still started technical negotiations and (approaches for) reaching a joint result," Araqchi explained.
He also described the discussions in the first day of talks as "explicit and frank" that were raised in a healthy ambience.
"We want to reach a mutual understanding," he said of the purpose of the talks.
Iran and the G5+1 (alternatively known as P5+1 or E3+3) have already held several rounds of talks with the aim of putting an end to the decade-long standoff on the Islamic Republic's peaceful nuclear case.
On November 24, 2013, the two sides clinched an interim six-month deal on Tehran's nuclear program in the Swiss city of Geneva.
The breakthrough deal (the Joint Plan of Action), which has come into effect since January 20, stipulates that over the course of six months, Iran and the six countries will draw up a comprehensive nuclear deal which will lead to a lifting of the whole sanctions on Iran.