Thai "Red Shirts" Take Up Fight to Defend PM Facing Impeachment
TEHRAN (Tasnim) - Supporters of Thai Prime Minister Yingluck Shinawatra say they will take to the streets as moves to impeach her gather pace, raising the specter of confrontation with protesters who helped scupper a February election she had been expected to win.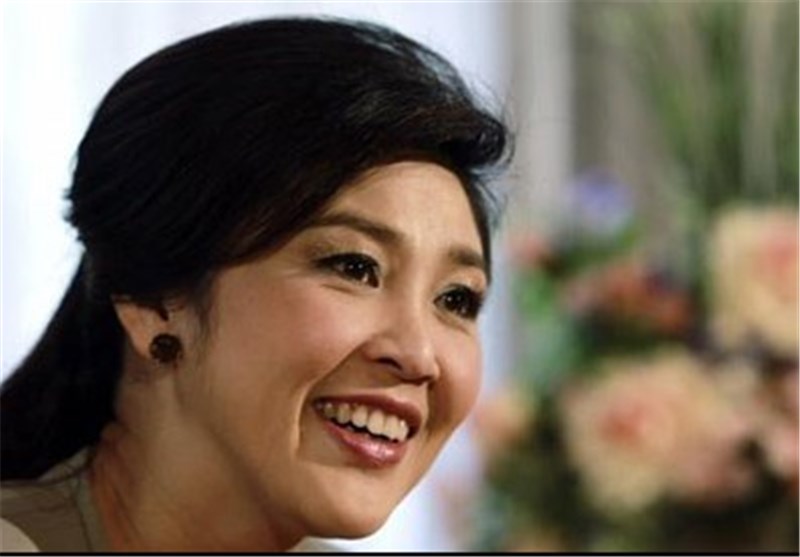 The Constitutional Court annulled the election and the chairman of the Election Commission said it would be months before a new vote could be held, leaving Yingluck at the head of an enfeebled caretaker government with limited powers.
The crisis is the latest chapter in an eight-year battle between Bangkok's middle class and royalist establishment against supporters of Yingluck and Thaksin Shinawatra, her brother, who was ousted as premier by the army in 2006. He lives in Dubai to avoid a jail term for abuse of power.
After months of restraint, Thaksin's "red shirts" supporters are making militant noises under hardline new leaders, Reuters reported.
"On April 5, red brothers and sisters, pack your belongings and be ready for a major assembly. The destination may be Bangkok or other places, it will be announced later," Jatuporn Prompan, chairman of the "red-shirts" United Front for Democracy Against Dictatorship, told supporters late on Saturday.
Jatuporn helped organize a "red-shirts" uprising against a previous government that ended in a bloody military crackdown in May 2010. More than 90 people were killed during the protests in central Bangkok. Jatuporn still faces terrorism charges related to the violence in 2010.
In the latest political crisis, 23 people have died and more than 700 have been wounded since November.
Speaking to an estimated 10,000 people in Pattaya southeast of Bangkok, another leader, Nisit Sintuprai, sent a warning to Suthep Thaugsuban, the former opposition politician who has led the protests against Yingluck since November.