President: Gov't Resolved to Implement Leader's Guidelines on Economy, Culture
TEHRAN (Tasnim) - Iranian President Hassan Rouhani underlined his administration's determination to adopt necessary measures to implement the policies outlined by the Supreme Leader of the Islamic Revolution on the country's economy, culture.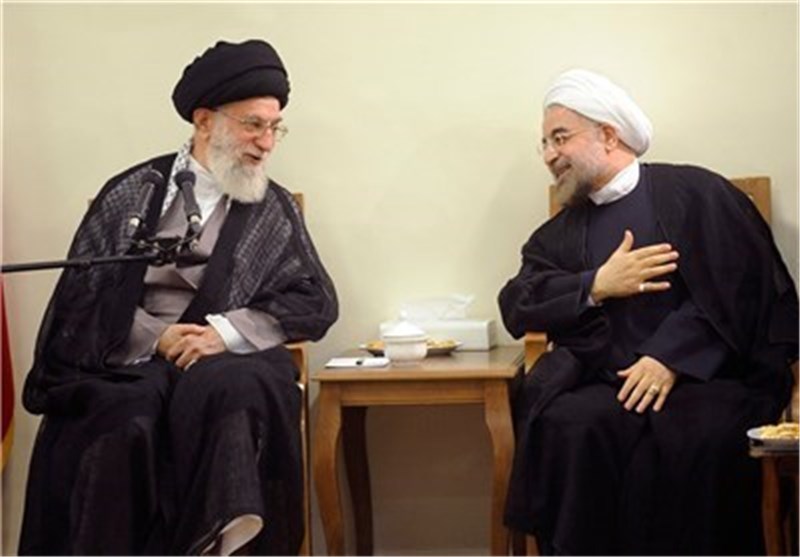 In a phone conversation with Ayatollah Seyed Ali Khamenei on Saturday evening, Rouhani also congratulated the Supreme Leader on the occasion of Nowruz.
During the conversation, the Leader wished success for the government in its efforts to serve the Iranian nation.
Earlier, Supreme Leader of the Islamic Revolution on Thursday emphasized the need for a revival of economic and cultural issues in the country.
In a televised address on the occasion of the advent of the Iranian New Year on Thursday, Ayatollah Khamenei underlined the importance of collaborative effort by the Iranian people and authorities to strengthen the country's economy and culture.
The Leader also dubbed the new Iranian year "The Year of Economy and Culture with National Determination and Jihadi Management".