Bahrain Court Gives Life Sentence to 13 Protesters
TEHRAN (Tasnim) - A court in Bahrain sentenced 13 pro-democracy protesters including several teenagers to life in prison, as the Al Khalifa regime steps up its crackdown on dissent.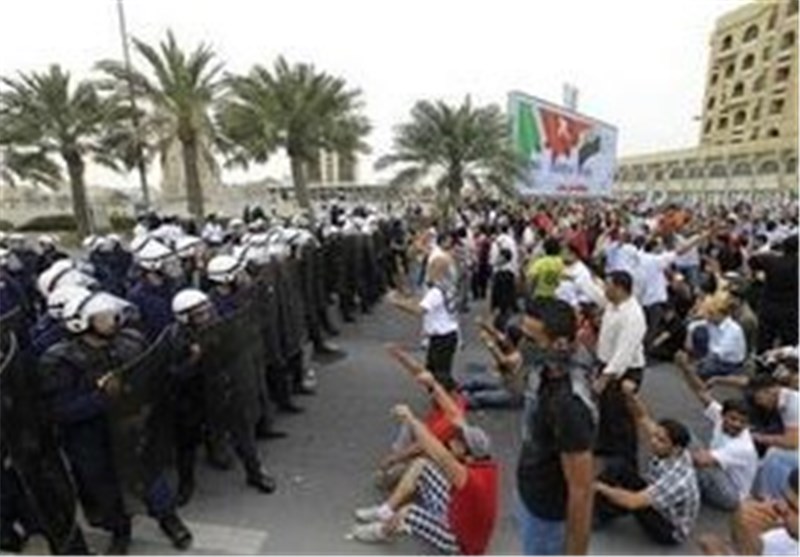 The court issued the verdicts on Sunday after convicting the defendants of allegedly attempting to kill a policeman and participating in an anti-regime protest outside the capital city of Manama in March 2012.
Mohammad Al-Tajir, a lawyer for the convicted Bahrainis, said another person was sentenced to 10 years in prison in the same case. He added that the defense plans to appeal, Press TV reported.
On March 26, another court in Bahrain handed jail terms of up to 10 years to 29 anti-regime protesters.
The prosecution accused the men of being behind an attack with petrol bombs and iron rods on a police center in the village of Sitra, south of Manama, in April 2012. A policeman was wounded in the incident.
The defendants, however, dismissed the accusations, insisting that they were tortured and their confessions were obtained under duress.
Since mid-February 2011, thousands of pro-democracy protesters have held numerous demonstrations in the streets of Bahrain, calling for the Al Khalifa royal family to relinquish power.
On March 14, 2011, troops from Saudi Arabia and the United Arab Emirates invaded the country to assist the Bahraini government in its crackdown on peaceful protesters.