Far Right Takes 10 Cities in French Local Elections
TEHRAN (Tasnim) - France's far right made significant gains in local elections on Sunday, but the battered Socialists were able to hold on to Paris and Lyon.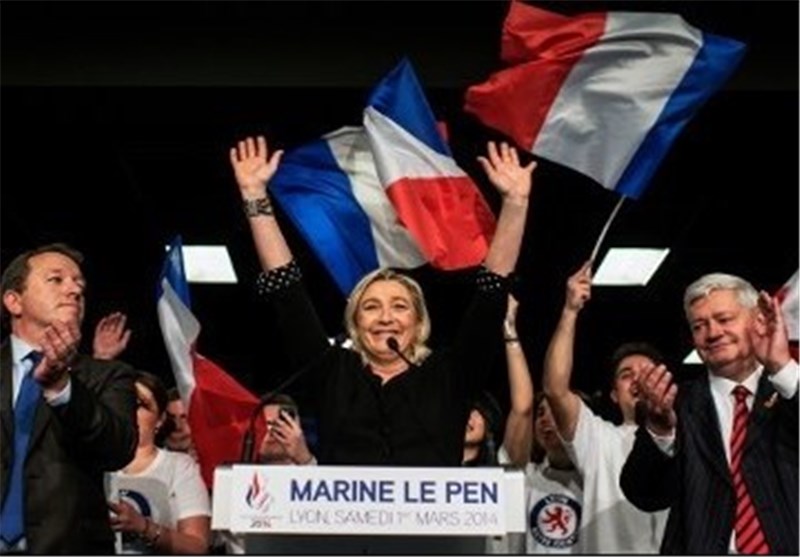 In the French capital, Socialist candidate Anne Hidalgo won 54.5 percent of votes against Nathalie Kosciusko-Morizet of the conservative opposition UMP party.
Hidalgo, who has served for 13 years as deputy to outgoing Paris Mayor Bertrand Delanoe, will become the first female mayor of the capital, AFP reported.
Victories in Paris and Lyon came as consolation for the ruling Socialists, who suffered heavy defeats against the UMP in cities across the country, including Toulouse, Angers and Limoges.
But the biggest story of the night was the strong showing by Marine Le Pen's far right National Front, which came out on top in ten cities.
As of 5 pm (GMT+2), turnout was estimated at 52.36 percent (a historic low for French municipal elections), the interior ministry said. This was even lower than the 54.72 percent turnout reported after the first-round vote last Sunday.