DM: Iran Poses No Threat to any Country
TEHRAN (Tasnim) – Iranian Defense Minister Brigadier General Hossein Dehqan reiterated the peaceful nature of the country's military capabilities, but at the same time stressed that any possible threat against the Islamic Republic will not remain unanswered.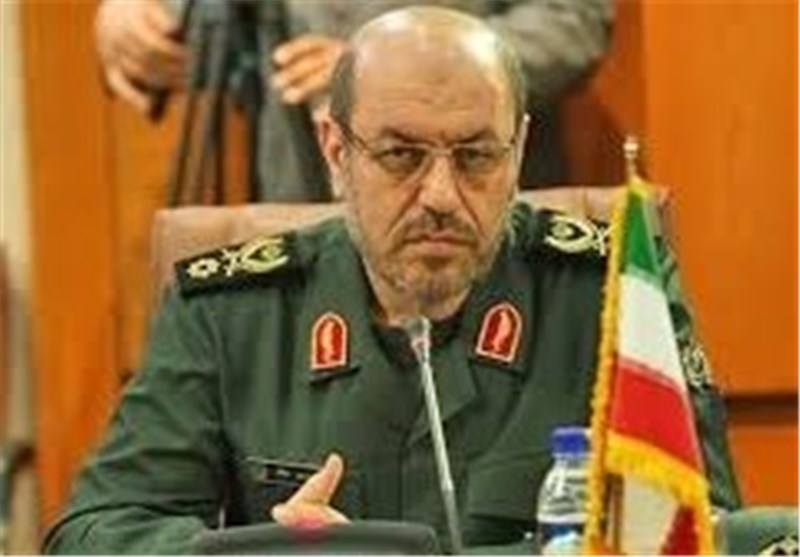 "We are not a threat against any country, but we are able to respond to any threat at any level… thanks to the set of the defensive equipment in our possession," Dehqan said on Sunday.
As regards Iran's capabilities in the military sphere, the minister said, "Compared with the regional countries, we enjoy great capabilities. Also at the global level, we have the scientific and technological capabilities, on a par with or close to the major countries which own the military industries."
He reiterated that Iran's defensive preparedness and capabilities have brought about a state of "deterrence", meaning that "our enemies do not dare to either attack us or take any action against us."
However, the minister explained, the US is after portraying Iran as a potential threat against the Persian Gulf littoral states, because of its interests in the region.
The US officials try to retain the sense of "Iranophobia" among the leaders of the Persian Gulf neighboring states in order to justify their military presence in the region, Dehqan argued.
He also pointed to US President Barack Obama's recent visit to Saudi Arabia, noting that Washington has devised "long-term plans" for the region, particularly for the ruling system in the Kingdom of Saudi Arabia.
"The Americans want to express their support for their proxies in the region," the minister said of Obama's motives behind his trip to Riyadh.
But he also underscored the White House's failure in fulfilling its objectives across the region, and added, "Today, the Americans are entangled in their grand plan for Syria, Iraq and Saudi Arabia."
The US president arrived in Saudi Arabia on Friday for a brief visit, as relations between Washington and Riyadh have soured in recent months over regional developments.