Israeli Ex-PM Olmert Convicted of Corruption
TEHRAN (Tasnim) - A Tel Aviv district court convicted former prime minister Ehud Olmert in a trial for corruption linked to a major property development in Jerusalem, media reports said.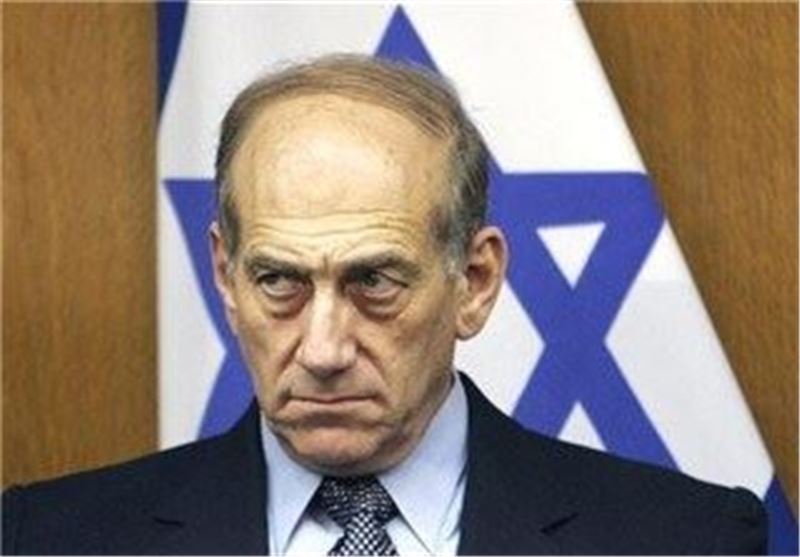 According to Israel's public Channel 1 television, Olmert was convicted on Monday of receiving bribes in two separate cases, one of which was linked to construction of Jerusalem's massive Holyland residential complex dating from when he was the city's mayor.
Judge David Rozen, handing down the conviction, said the case "exposed governance that grew more corrupt and rotten over the years", with bribes paid to public officials, Al Jazeera reported.
Olmert was mayor of Jerusalem from 1993 to 2003, and prime minister from 2006 to 2009, staying in office in a caretaker capacity until after a general election that brought Benjamin Netanyahu to power.
As prime minister, Olmert waged war against Hezbollah in Lebanon in 2006 and Hamas in the Gaza Strip in 2008.
The scandal over the Holyland apartment complex deal and other corruption allegations forced Olmert to step down as premier in 2008.
He was among 13 defendants in the Holyland case, revolving around the construction of a hulking, hilltop housing project widely regarded as Jerusalem's worst eyesore.