Zarif Questions EP's Legitimacy to Preach on Human Rights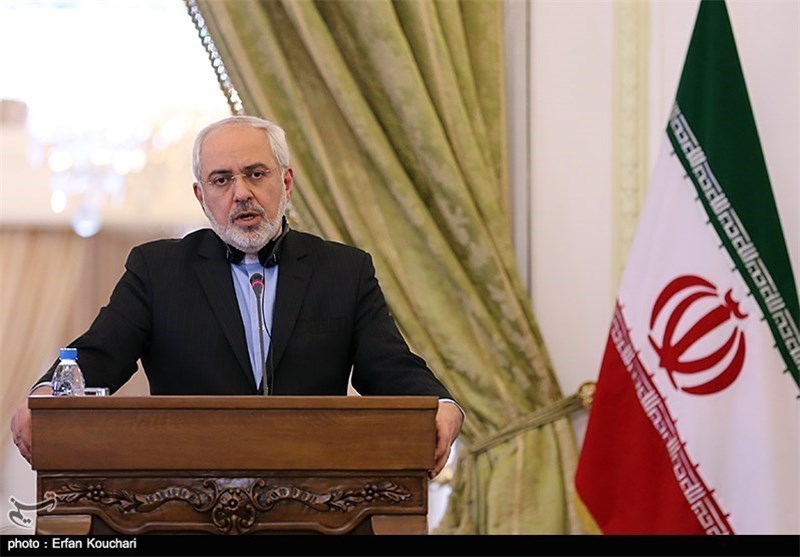 TEHRAN (Tasnim) – Iranian Foreign Minister Mohammad Javad Zarif strongly criticized the European Parliament for adoption of a recent anti-Iran resolution, and contended that the low-profile organization is in no position to preach to the other countries on the issue of human rights.
"Given the political weight, laws and the recent history in Europe… , it is obvious that the European Parliament lacks legitimacy and popularity to preach to the others on observing the human rights," Zarif said in an address to the members of the Iranian parliament's national security and foreign policy commission on Sunday.
His comments came after the EP on April 3 passed a resolution expressing grave concern over the human rights situation in Iran and the "continued, systemic violation of fundamental rights" in the country, and called on the members of the European Union to "mainstream human rights in all of its relations with Iran."
The politically-tainted resolution has also claimed that the presidential elections in Iran in July 2013 "were not held according to the democratic standards valued by the EU."
Voicing sharp criticism of the EP over the recent resolution, Foreign Minister Zarif also underlined that the marginal European body is in no position to comment on the status of the other countries.
"The (European) parliament holds trivial position in the developments inside Europe and a very marginal one in the international interactions. Thus, it is in no position to be quite cared about and does not stay at a level that it provokes discussion to this extent," he explained.
As regards the EP's view on the presidential elections in Iran, Zarif emphasized that Iranians will never allow the others to assess the democratic elections in Iran with their own "arrogant criteria".
He further pointed to the high turnout of more than 73 percent in Iran's 2013 presidential elections, while he reminded the MEPs that they have won the seats in the insignificant elections with the average turnout of 43 percent.
"The Europeans should know that the great and civilized Iranian nation calls for the interaction with the other countries based on the mutual respect and on an equal footing, and that it does not tolerate the insulting and interfering attitudes by any current and country," he stressed.