Iran Cautions Pakistan against Recurrence of Border Events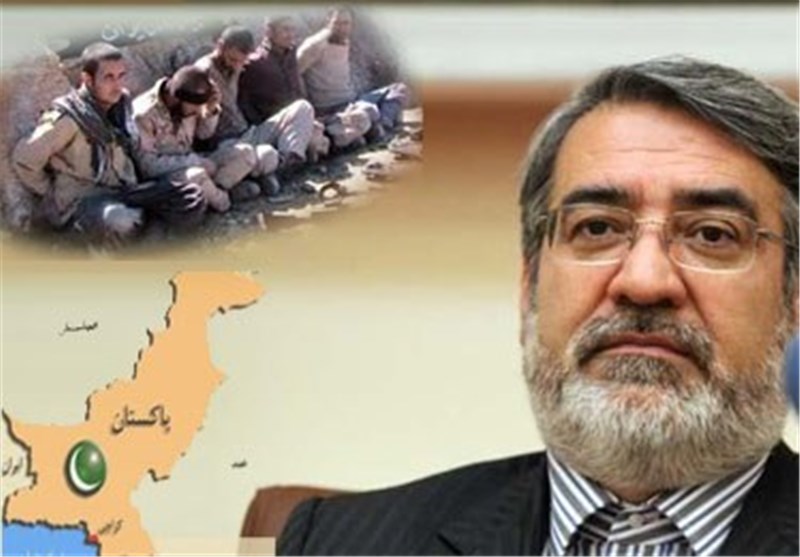 TEHRAN (Tasnim) – Iranian interior minister pledged that Tehran will take firm action in case of repeated terrorist moves by the Pakistani-based groups along the shared borders, saying the country will resort to the conventional methods to clamp down on the culprits next time.
Speaking to reporters on Monday, Interior Minister Abdolreza Rahmani Fazli stressed that Pakistan is held accountable for the security of its shared borders with Iran.
He made the comments a day after four of the five Iranian border guards, who were abducted by the so-called Jaish-ul-Adl terrorist group, were released and returned home after being held hostage for two months.
On February 6, the Jaish-ul-Adl terrorist group kidnapped the five Iranian border guards in Jakigour region in Iran's southeastern province of Sistan and Balouchestan and took them to Pakistan.
Elsewhere in his remarks, Rahmani Fazli underlined that Iran will not show any more restraint on Pakistan if the eastern neighbor plays the role of a "safe haven" for the outlaws.
He noted that the Islamic Republic will resort to the conventional methods for the crackdown against terrorists if any similar event happens again.
"We did not employ the conventional methods in the world for two reasons, friendly relations (with Paksitan) and the value of lives of our forces," he said of the abduction of the Iranian border guards.
In relevant remarks on Sunday, following the release of the Iranian soldiers, Rahmani Fazli had announced that Tehran has had a multitude of options to set the kidnapped soldiers free and take firm action against the notorious terrorists, but refrained from "employing the conventional methods" to clamp down on the culprits because of the Islamic Republic's "religious beliefs".