Iran Names Training Camp Roster
TEHRAN (Tasnim) - Iranian national football coach Carlos Queiroz called in 28 players to training camp in South Africa.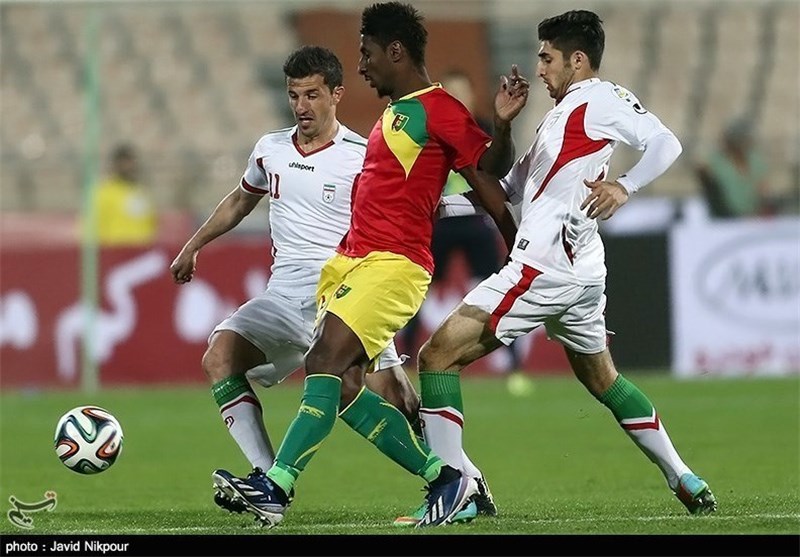 The 23-day pre-World Cup camp will start April 14 and Iran will likely play a friendly match with Mozambique in the camp.
Iran has been pitted against Argentina, Nigeria and Bosnia and Herzegovina in the 2014 World Cup.
Carlos Queiroz's men will face Trinidad and Tobago in their final preparation for the 2014 World Cup. The match will be played on June 8 in Sao Paolo, Brazil.
Iran will play Nigeria in Curitiba on June 16.

Squad:
Goalkeepers
Rahman Ahmadi
Sosha Makani
Hamed Lak

Defenders
Hossein Mahini
Mohammad-Reza Khanzadeh
Jalal Hosseini
Mehrdad Pooladi
Shoja Khalilzadeh
Amir Hossein Sadeghi
Pejman Montazeri
Khosro Heydari
Hashem Beikzadeh

Midfielders
Mohammad-Reza Khalatbari
Mohsen Mosalman
Omid Ebrahimi
Reza Haghighi
Ehsan Hajsafi
Ghasem Haddadifar
Payam Sadeghian
Anderanik Teymourian
Javad Nekounam
Ahmad Alenemeh
Mehrdad Jama'ati
Bakhtiar Rahmani

Forwards
Karim Ansarifard
Yaghoob Karimi
Reza Norouzi
Mehdi Sharifi