Spokeswoman Downplays "Illogical Sensitivity" to Iran-Russia Cooperation
TEHRAN (Tasnim) – Iranian foreign ministry spokeswoman stressed that Iran and Russia, as two independent states, work in normal cooperation with each other, saying certain countries have illogically shown a sensitivity to such regular ties.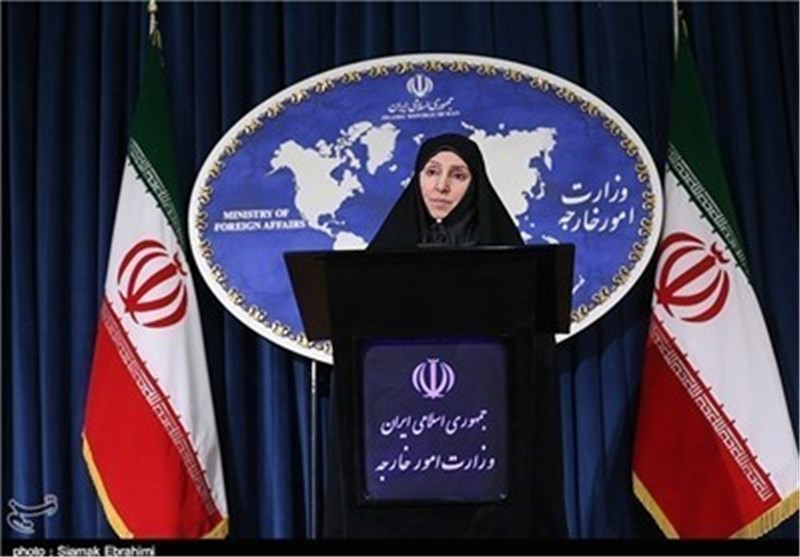 "Iran and Russia have great potential for the cooperation and expansion of economic and trade ties," Marziyeh Afkham said on Saturday, adding, "The other countries' sensitivity to Iran-Russia cooperation in diverse arenas is illogical."
Reacting to the US unfounded concerns about any new trade deal between Tehran and Moscow, Afkham underlined, "The cooperation between Iran and Russia, as two independent countries, is on the normal track and the economic officials… in the two countries take into account the employment of the different available potential."
She said it is natural that the two neighboring countries take advantage of the common potential to enhance their political, economic, trade and cultural ties in diverse spheres.
Afkham's remarks came after US Treasury Secretary Jack Lew told his Russian counterpart on Thursday that any oil-for-goods deal Moscow might strike with Iran could run afoul of US sanctions.
"Secretary Lew reiterated our serious concerns regarding reports of a possible deal between Russia and Iran involving oil-for-goods," a Treasury representative said in a statement after Lew met with Russian Finance Minister Anton Siluanov.
"He made clear that such a deal... could trigger sanctions against any entity or individual involved in any related transactions," the representative said.
Reuters reported last week that Iran and Russia had made progress on a barter deal that could be worth up to $20 billion under which Moscow would provide Russian equipment and goods in exchange for Iranian oil.