Iranian, UN Officials Confer on US Move to Deny Visa to Iran's Envoy
TEHRAN (Tasnim) – Iran's deputy ambassador to the United Nations met a high-ranking UN official on Tuesday to voice Tehran's protest at the US refusal to grant the Iranian new pick for the post of UN ambassador a visa.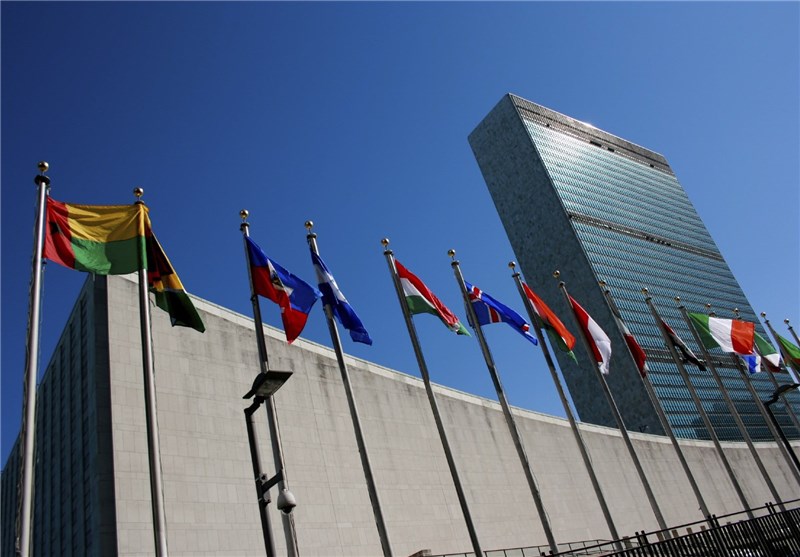 On Tuesday, Iran's Deputy UN Ambassador Gholam Hossein Dehqani held a meeting with Miguel de Serpa Soares, the Under-Secretary-General for Legal Affairs and the Legal Counsel of the United Nations, in New York.
The Iranian envoy said he has conveyed the country's protest at the US decision to deny a visa to Hamid Abutalebi, Tehran's new UN ambassador appointee, and added, "We emphasized that such US measure is in contradiction to that country's international obligations, particularly to the headquarters treaty."
Under a 1947 law that established the headquarters of the United Nations in New York, the United States is obligated to issue visas to diplomats assigned there, even those it finds objectionable.
Elsewhere in his comments, Dehqani said he has called on Soares to seriously pursue Washington's controversial decision and respond to the issue with a proper reaction.
Iran will employ all its potential to voice its protest at the US administration's illegal move, Dehqani noted.
He also contended that lack of an appropriate reaction by the UN will undermine the global body's international position and have a damaging effect on the member states' activities.
On April 8, the Senate voted to bar Hamid Abutalebi from the US and the White House said he will not be welcomed in the country describing his nomination as "not viable". The House of Representatives unanimously passed the same legislation on April 10.
According to reports, Washington has decided to deny a visa to Abutalebi over his possible involvement in the takeover of the US embassy in Tehran during post-revolution incidents in 1979.