Iranian Navy to Unveil New Destroyer, Submarine
TEHRAN (Tasnim) – Iranian Navy Commander Rear Admiral Habibollah Sayyari said the Navy plans to unveil a new destroyer and submarine this Iranian year (started on March 20).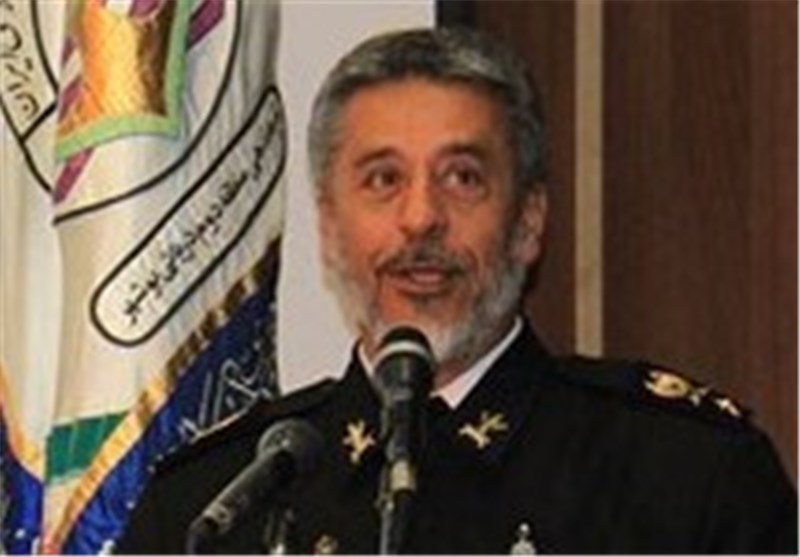 "God willing, by the end of the current year (ends March 21, 2015), we will unveil a new destroyer and a new submarine," Sayyari told reporters.
The Iranian Navy launched its first domestically-built destroyer, Jamaran, in the waters of the Persian Gulf in February 2010.
The 1,420-ton destroyer is equipped with modern radar systems and other electronic warfare capabilities and has a top speed of up to 30 knots and a helipad.
In recent years, the Islamic Republic of Iran has made great achievements in its defense sector and has attained self-sufficiency in producing essential military equipment and systems.
Tehran has repeatedly assured other nations that its military might poses no threat to other countries, saying that the Islamic Republic's defense doctrine is entirely based on deterrence.
Elsewhere in his remarks, Sayyari described the Navy as a strategic force, stressing that it will have valuable accomplishments in the current year.
Sayyari further announced that the Navy will showcase its most recent achievements in the military parades planned for Friday on the occasion of the National Army Day.
The Islamic Republic holds the National Army Day every year in honor of its land, sea and air forces.