Iranian Official Denies US Plane Landing at Tehran Airport
TEHRAN (Tasnim) — Director General of Tehran's Mehrabad Airport Nasrollah Mansouri Shirazi rejected the claim that a US plane, owned by the Bank of Utah, had landed at the airport.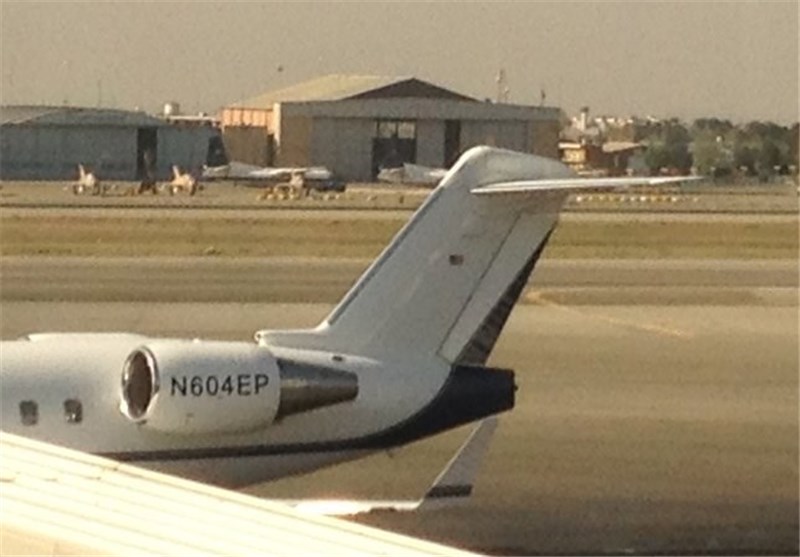 Speaking to the Tasnim News Agency on Friday, Shirazi said that "we had no such thing" at Mehrabad airport.
"We had no such an unlikely visitor, that means an American plane," Shirazi stated, adding that no American plane had made a landing at Mehrabad Airport on Tuesday.
In an April 17 report, titled "Iran Gets an Unlikely Visitor, an American Plane", the New York Times claimed that on Tuesday morning, a plane bearing a small US flag on its tail was parked in a highly visible section of Mehrabad Airport in Tehran.
Travelers between Iran and the US currently have to change flights in a third country, usually in Europe or in the Persian Gulf states. Although personal travel is generally exempted from US sanctions, experts say there are a couple of major obstacles before an Iran-US direct flight can resume.
On April 7, Iran's Civil Aviation Organization (CAO) announced that it has been technically ready to resume Iran-US flights since last year, emphasizing that the order to do so has not been issued yet.
During his trip to New York to attend the 68th session of the UN general assembly last year, Iranian President Hassan Rouhani pledged to facilitate travel to homeland for Iranian expatriates residing in the US.
The US, and Los Angeles in particular, is home to hundreds of thousands of Iranian expatriates.